"LETHAL CODE is a must read if you are a fan of uncontrollable suspense."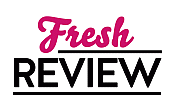 Reviewed by Teresa Cross
Posted July 30, 2015

Thriller Techno | Thriller Spy
After reading Thomas Waite's suspense thriller, LETHAL CODE, you will not sleep without wondering how real this threat could be. Imagine our world being crippled by the threat of cyber warfare! Waite's novel shows the terrifying realization of how vulnerable we all would be in such a case.
The novel starts out by mentioning a speech given by former CIA Director and Defense Secretary, Leon Panetta in 2012 talking about this very thing. Setting the path for this fictional storyline, Waite also makes us aware of such true possibilities. As I read I could not help but feel lots anticipation throughout each chapter as I came to care about the characters and how their lives entwined together. Just as in any action movie, you are rooting for the good guy and wanting them to punch the bad.
Lana Elkins works for a cyber security-company that has to help the NSA stop a cyber warfare attack on the U.S. As a mother, she is constantly worrying for her teenaged daughter, as well as having to help her government save the rest of America from the destruction imposed by an enemy that they cannot even identify. As she races time with other individuals, such as innocent Ruhi Mancur, a Saudi, who are pulled into an unwanted fight for humanity, they find themselves in some very dangerous and impossible circumstances. As they try to save America, Lana's daughter has her own fight with the enemy back home.
LETHAL CODE is a must read if you are a fan of uncontrollable suspense. I enjoyed reading Thomas Waite's novel and can't wait to see what he has lined up with the future cyber-thrillers he has promised with this new series.
SUMMARY
America's worst nightmare has come true: a "cyber–Pearl Harbor" attack by unknown terrorists has crippled the nation's power grid—and brought the land of the free to its knees. As widespread panic and violence ravage the country, its ruthless captors issue their ultimatums…and vow an apocalyptic reckoning.
A defenseless nation scrambles to fight an invisible invasion. Chief among America's last line of defense is Lana Elkins, head of a major cyber-security company—and former top NSA operative—who returns to her roots to spearhead the Agency's frantic efforts to combat the enemy's onslaught on its own terms. While she and her superiors take action to infiltrate a terrorist hotbed overseas, much closer to home ruthless jihadists with a nuclear bomb hijack a busload of schoolchildren—including Lana's daughter—and race toward a rendezvous with Armageddon in America's greatest city.
With Lethal Code, Thomas Waite raises the international techno-thriller to dangerously exciting levels—introducing a valiant new action heroine, and initiating a series that brings a harrowing new edge of realism to sensational speculative fiction.
---
What do you think about this review?
Comments
No comments posted.

Registered users may leave comments.
Log in or register now!