"A romance as tempting as its namesake"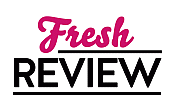 Reviewed by Clare O'Beara
Posted July 27, 2015

Romance Series | Romance Sports
In TO TEMPT A COWGIRL, we head to Montana - a state suffering from ranch closures - as Danica Brody returns with severance pay and a dream of starting her own horse training business. Might as well since her Lightning Creek Ranch only has five cows left. However, Marti Kendall and her dad are cornering the same business, and Marti doesn't encourage competition. Then there's the new guy in town, Gabe Matthews, who's renting a property near Dani. But Dani has had enough of no-good sneaky men - her ex and her sister's ex both - so she's in no mood to trust another guy.
Dani's right; Gabe has a hidden agenda. He's a landscape architect pretending to be on a work break for his health, but really he wants to get to know her and persuade her to sell the ranch to his firm to develop a nearby resort. The ranch is not entailed, and Dani believes that cash is good but land is forever. Gabe's willing to help her carry out repairs, but the trouble only started since he arrived. Coincidence? She'd report the matter, but her sister's ex is a deputy who wants a share of the ranch value. Another coincidence?
A gentle relationship develops when Gabe asks Dani to train a young horse, and the lady gradually realises she hates being land rich but cash poor. It feels totally realistic and natural. If only Gabe, while respecting Dani's attitude, wasn't lying to her.
I really enjoyed reading this tale, as it got me into the attitudes of all the strong, stubborn ranch people who are determined to make their lives work if they have to modernise or do deals. They care about their family's land but they may no longer work or live on the place, so what is the best solution? And what is development really like for those next door?
Horses populate Jeannie Watt's books, and there are plenty of well-realised horse scenes for us in TO TEMPT A COWGIRL. Tempting? Yes! This is a great read, full of personal tensions and larger economic and environmental debate. Anyone reading this adult romance will come away better informed and with an opinion of their own. This is first in the Brodys of Lightning Creek series and I am really looking forward to the next book.
SUMMARY
Making an offer on love
Troublemaker-turned-architect Gabe Matthews has an agenda—and a serious relationship is nowhere on it. To repay his mentor, he trades the big city for the rugged country so he can persuade the sexy cowgirl next door, Danica Brody, to sell the Lightning Creek Ranch.
Soon Gabe is pulling out all the stops to get close to Dani. But earning her trust complicates everything. He knows the last thing she needs is another run-in with deception, and the attraction he doesn't see coming changes his every plan.
---
What do you think about this review?
Comments
No comments posted.

Registered users may leave comments.
Log in or register now!