"World war is coming but no one will believe him...."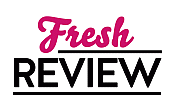 Reviewed by Debbie Wiley
Posted July 17, 2015

What if you designed a computer algorithm to predict war and one day it told you that a massive war was coming, one that would devastate the entire world? Jeremy Stillwater has designed just such a program. Unfortunately, his acerbic personality and a stunning past failure of his program have left him without any resources, as his friends and girlfriend have all abandoned him. Meanwhile, the countdown has started and Jeremy is determined to figure out what is going on.
The concept behind THE DOOMSDAY EQUATION is fascinating. I like the way Matt Richtel weaves together technology, a good conspiracy, and the potential for an apocalyptic war. Figuring out how all the pieces and players fit together is part of the fun as Jeremy doesn't know who or what to trust when everyone seems a potential enemy.
Unfortunately, this also means we spend a lot of time with Jeremy and getting his opinion. Fortunately, he quickly becomes occupied in the unfolding crisis so we don't have to listen to his nasty thoughts and opinions about others for too long. Instead, we get to see more of his intelligence shine, even as his lack of people skills hinders him since he doesn't know who to trust.
THE DOOMSDAY EQUATION is an intriguing albeit unevenly paced thriller. I think I would have liked the storyline a lot better if Jeremy hadn't been so antagonistic and condescending towards others. Readers who like thrillers and aren't as invested in having likable characters may find THE DOOMSDAY EQUATION more to their tastes.
SUMMARY
From the Pulitzer Prize-winning New York Times journalist comes a pulse-pounding technological thrilleróas ingenious as the works of Michael Crichton and as irresistible as a summer blockbusteróin which one man has three days to prevent the outbreak of World War III and the world's annihilation
What if you knew the world was going to end? What if no one believed you?
Jeremy Stillwater is a genius with computers but not so much with people. Maddeningly self-righteous, he's alienated his girlfriend and infuriated his Silicon Valley financiers and the government agents who saw military promise in his innovation: a program that seemed to be able to predict war.
Even Jeremy has begun to doubt the algorithm's capabilities. Then one day his computer has a message for him. War is coming. Three days and counting until massive nuclear conflict.
Is it real? A malicious joke? A bug?
Isolated yet relentless, Jeremy soon uncovers an ancient conspiracy of unspeakable danger. And it will take every bit of Jeremy's stubborn ingenuity to survive another minute, let alone save the world.
---
What do you think about this review?
Comments
No comments posted.

Registered users may leave comments.
Log in or register now!