"Compelling new young adult sci fi thriller is a winner!"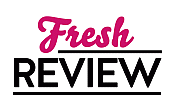 Reviewed by Debbie Wiley
Posted July 8, 2015

Young Adult Science Fiction | Young Adult
ALIVE kicks off the Generations trilogy with a fascinating and intriguing mystery. A young woman is awakened by a sharp pain, only to find herself trapped in a darkened coffin-like space. She can't remember her name or why she is there but she knows it's her birthday. The young woman escapes, only to discover she's not alone. Will she and the others discover what happened to them and why their world looks as it does? Step inside the pages to see what lurks around the corners....
I love the twists and turns Scott Sigler makes in ALIVE. Just when I think I know where it's going, bam, another shocking twist occurs! ALIVE reminds me a lot of a cross between The Lord of the Flies and The Maze Runner and yet the ending makes it so much more. I couldn't turn the pages fast enough to see just where the heck the story was going! I'm still not sure I even like the main character but her gutsy determination is more than necessary in this diabolical world she finds herself in.
My friends and family have cheerfully dubbed me the Queen of Spoilers as I love knowing all the big secrets before I read a book or watch a movie. Thankfully, I couldn't find any spoilers for ALIVE as part of the fun is seeing the storyline unfold as each new revelation provides a clue to the bigger mystery. I heartily recommend avoiding any spoilers before reading ALIVE as you will ruin part of the thrill Scott Sigler has in store for you.
ALIVE is the first book I've read by Scott Sigler but it definitely won't be the last! The tension and suspense ramp up with each new piece of information in this compelling thriller. Scott Sigler definitely has a winner on his hands with ALIVE and I can't wait to see what surprises the next two books in the trilogy bring us!
Learn more about Alive
SUMMARY
For fans of The Hunger Games, Divergent, and Red Rising comes a gripping sci-fi adventure in which a group of teenagers wake up in a mysterious corridor with no knowledge of who they are or how they got trapped. Their only hope lies with an indomitable young woman who must lead them not only to answers but to survival. "I open my eyes to darkness. Total darkness. I hear my own breathing, but nothing else. I lift my head . . . it thumps against something solid and unmoving. There is a board right in front of my face. No, not a board . . . a lid." A teenage girl awakens to find herself trapped in a coffin. She has no idea who she is, where she is, or how she got there. Fighting her way free brings little relief—she discovers only a room lined with caskets and a handful of equally mystified survivors. Beyond their room lies a corridor filled with bones and dust, but no people . . . and no answers. She knows only one thing about herself—her name, M. Savage, which was engraved on the foot of her coffin—yet she finds herself in charge. She is not the biggest among them, or the boldest, but for some reason the others trust her. Now, if they're to have any chance, she must get them to trust each other. Whatever the truth is, she is determined to find it and confront it. If she has to lead, she will make sure they survive. Maybe there's a way out, a rational explanation, and a fighting chance against the dangers to come. Or maybe a reality they cannot comprehend lies just beyond the next turn.
---
What do you think about this review?
Comments
No comments posted.

Registered users may leave comments.
Log in or register now!