"Beautiful people want more than just to be noticed."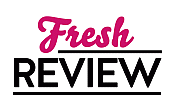 Reviewed by Sandra Wurman
Posted July 7, 2015

ABOUT THAT NIGHT is the latest entry into Beth Andrews' series In Shady Grove a small town in Pittsburgh. I realize this town is a figment of Andrews' imagination but once you start reading this series you would almost swear it's real. It is that real. The people feel real. And Beth Andrews' makes you care. That is probably Andrews' most impressive calling card as an author. Please note ABOUT THAT NIGHT does reference characters from previous Shady Grove books but each and every story in this rich series is an independent entity. ABOUT THAT NIGHT is all about who we see in our own mirrors. Do we see ourselves or are we swayed by what other people see.
The primary characters are Ivy Rutherford and CJ Bartasavich. Two people who couldn't be more different. They come from very different places in life and social circle. One with a silver spoon in his mouth and the other with a silver serving tray in her hand. Stranger bed partners you've never met but sometimes fate steps in and people follow their hearts instead of their minds. Actually it wasn't really a matter of hearts -- at least not yet. It was simply attraction, pure and simple, although it certainly wasn't pure and as it turns out not even close to simple.
That one night's indiscretion would drastically change both Ivy's and CJ's life but instead of regret they might just discover something really important about themselves. Ivy is a loner who knows how to protect and support herself. She has honed her talent for keeping untrustworthy people at arm's length but living in Shady Grove's small community has allowed her to develop some wonderful friendships that she cherishes. Ivy's biggest challenge is in learning how to trust that people see more than just that mirror image but the person inside. Ivy wants to be loved -- but truly doesn't feel she deserves it. CJ doesn't have issues with being unloved -- he has an amazing if not eclectic family. He is the one that has been chosen to keep this family okay. Pretty large responsibility and now CJ has still another job. Finding a true connection with Ivy -- one based on trust and dare we hope love.
Interestingly these are not the only stars of ABOUT THAT NIGHT. There is an equally engrossing support cast whose story masterfully intertwines with Ivy and CJ's story. This secondary tale has some latent comparisons to the plight of Ivy and CJ. In the end we all learn that we all share the need to be accepted for who we are -- and not judged by looks alone.
Good looks might open doors but once you've gained entry it's what is inside that really counts.
ABOUT THAT NIGHT is an amazing example of what you can expect in a Beth Andrews' book. The story is rich with classy and sassy dialog. Quirky characters fill every page with fun. Beth Andrews believes that her characters have great inner strength and illustrates that strength in every line. It's wonderful to make new friends and in ABOUT THAT NIGHT you will add several. Haven't met a Beth Andrews book that I have absolutely loved. ABOUT THAT NIGHT is sure to make you a fan as well.
SUMMARY
One night…and a whole lotta trouble!
When it comes to men, Ivy Rutherford never loses her cool. Ever. Then she meets wealthy, green-eyed cowboy C. J. Bartasavich, and desire burns out of control. Yeehaw. So for one night, Ivy will indulge in a passion neither of them will forget…and walk away without a backward glance.
Except now Ivy's pregnant. And even worse, C.J. has come to her hometown of Shady Grove determined to get to know her and be part of their baby's life—even if she's convinced their attraction is purely physical. Because Ivy can't let herself rely on a sexy cowboy…or worse yet, fall in love with one.
---
What do you think about this review?
Comments
No comments posted.

Registered users may leave comments.
Log in or register now!