"A Great Hot Read"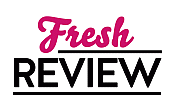 Reviewed by Gabrielle Lee
Posted July 4, 2015

Romance Anthology | Erotica Anthology | Romance Erotica Sensual
Alpha's are always a great read and when I saw a whole anthology dedicated to them I could not pass it up. Especially when I saw the names of my favorite authors as the list of contributing authors and each of the authors that contributed do a good job of pulling you in to their worlds. As with many other anthologies there were some stories that stand out more than others. With this one I found myself enjoying all the stories included in this book and would encourage those readers looking for some hot and engaging reads to pick this one up. HOT ALPHAS gives readers a great collection of stories full of well- rounded characters and wonderful world building.
I enjoyed my visit to each new world. From Marines to Vineyards and even neighbors Alphas can be found everywhere and anywhere. You never know just where one can be found in these tales. I loved seeing the couples find their way. Sometimes it is not so easy but every time it is worth the fight. There is so much emotion in these stories. Love cannot and will not be denied. As the title states these are some hot reads. Even as sexy and hot as these stories get we can see the love shine through in everything that the couples do. Finding and keeping love is what they long for and will fight for.
I am a fan of all four authors and I enjoyed each story in this set. These are fast paced and engaging reads. There are strong women for each of these alphas. You get to experience some new love and some old love on these pages as readers get a taste of each of these authors' worlds. I loved the intensity of the relationships and seeing each of the couples trying to work through their emotions and their own problems at times. These stories move at a nice pace not bogging down the story with too many details nor do they move to quickly and lose the reader. I found each of these stories to be well written and full of sexy alphas just waiting for the right woman and boy did they find them.
SUMMARY
Four sexy short stories featuring four hot alpha heroes, headlined by #1 New York Times bestselling author Lora Leigh.

In Erin's Kiss by Lora Leigh, ex-Marine Turk has become Erin's sworn protector. The target of her CIA-operative brother's foes, Turk is the only port Erin has to cling to in a storm. He promised her brother long ago never to touch her--but how can he resist a woman who aches to be with him as much as he burns for her?

In misTaken by Laurelin McGee, Jaylene is an independent woman whose feminist values run deep. The last thing she wants is a man telling her what to do. Until she meets her mysterious new neighbor. He makes her realize that you can still be strong and relinquish control... in the bedroom. But as their passion consumes them, Jaylene isn't sure he is who he says he is.

In Burn for Me by Shiloh Walker, Tate longs to spend his nights with Ali, a woman he's loved for years. But while Ali's heart aches for him, her head has reservations. Ali knows that Tate has unresolved anger that is a force to be reckoned with...but the heat that blazes between them is undeniable. Now both Tate and Ali are left to wonder: Can love really conquer all?

In Tangled by Kate Douglas, Nate shows up to work at Tangled Vineyards ready to do what he loves best--craft award-winning wines. But when something better comes in the form of Cassie, the winemaker and former owner, Nate is completely love- drunk. Getting involved with Tangled's mixologist is a bad way to start off a new job, but with Cassie as a temptation, Nate doesn't stand a chance.
---
What do you think about this review?
Comments
No comments posted.

Registered users may leave comments.
Log in or register now!