"Nothing more exciting as a bunch of villains try to play nice"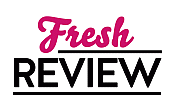 Reviewed by Shellie Surles
Posted July 3, 2015

There are bad people out there and then there are the bad people that can stop them. Those who no one will miss if they don't come back. The NEW SUICIDE SQUAD is made up of criminals that are in secure prison for life but offered the chance to go out and play as long as they chase down other bad guys.
With a group like Black Manta, Harley Quinn, the Reverse Flash, Deadshot and Joker's Daughter you can expect an explosive response not only to their job but to each other.
When you add a good, exciting storyline and great art work you get a great comic. Knowing they are planning a Suicide Squad movie you have to wonder which villains and what storyline they are going to go with, Sean Ryan sure give the producers one to look at with NEW SUICIDE SQUAD.
The NEW SUICIDE SQUAD is a quick exciting and great read that you will enjoy and yearn for more.
SUMMARY
Setting the world's most dangerous super-criminals against the most insidious threats to national security: that's the idea behind the elite black-ops unit officially designated as Task Force X. It's perfect…on paper.
But the real world rarely goes according to plan. Threats evolve. Teammates turn on each other. Blood and betrayals flow like rivers. And that's why Task Force X is better known as the Suicide Squad.
Vic Sage aims to change the equation. Replacing Amanda Waller as the puppet-master of Suicide Squad's motley crew, he's introducing wild cards like Deathstroke and the Joker's Daughter to whip the existing team-Deadshot, Harley Quinn, and Black Manta-into shape. But the world's deadliest assassin and the Clown Princess of Crime have ideas of their own…and no explosive implants to keep them in line.
Can this new Suicide Squad survive-or will it implode before it even begins?
---
What do you think about this review?
Comments
No comments posted.

Registered users may leave comments.
Log in or register now!