"Bronzepunk arrives with the Trojan War as you've never seen it before!"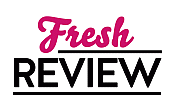 Reviewed by Clare O'Beara
Posted June 30, 2015

Mystery Historical | Science Fiction Alternate History
Not often do I come across a new sub-genre, but I hadn't previously read bronzepunk. Well, why not? Greek legends contain mechanical owls, wooden Trojan horses, plenty of bronze and cunning inventors, and we've lately discovered the splendid bronze Antikythera mechanism which tracked astronomical movements.
ACHILLES VS. MECHA-HECTOR is a tale based on the Trojan War. We enter as citizens of the besieged town of Troy glower at Greeks camped outside the gates, stopping the sea trade which Troy taxed, stopping supplies and reinforcements coming to their aid. All this fuss over abducting a woman. There's some crude language, as we'd expect from a camp of irate soldiers, as Hector, repaired by the bronze-smiths after a battle, meets with Achilles and they decide the auguries mean a duel is best postponed.
Paris is King of Troy and we see his lovely Spartan wife Helen, tender-hearted and lonely since raffish Paris started philandering as kings do. Her brother-in-law Hector feels sorry for her; it's enough to get him steamed up thinking about her unfortunate situation. Twelve years of siege war have taken a toll on Troy's influence and Hector's refusal to fight today infuriates Paris.
Kalkeus is a gifted inventor of his time, who scribbles designs on papyrus and builds them; he was responsible for reconstructing the broken Hector as a moving metal and flesh man. When Hector goes to the man's secret workshop in the palace, he finds that the good Kalkeus has been murdered most brutally. As a Prince of Troy Hector is bound to avenge the death, so this starts a crime-noir story in most entertaining fashion as the bronze man prowls around the city. A brothel madam sails through the crowd like a trireme cutting through the waves, the occasional god marches into the room, while a statue called the Palladium has been stolen and must be recovered. Don't you just want to be there?
Bronze Age geo-politics show us why the siege was begun and pursued, with the balance of power in the Aegean and Black Sea regions, including Asia Minor, now called Turkey, shifting towards the Greeks every year it lasted. Helen's elopement was a convenient excuse. Jesse Beeson Tate easily makes this clear in the background of his tale, because after twelve years there are few other topics of conversation in the city. This is an adult war story and a crime story, a cunning fiction using the bronzepunk device to catch our attention and make it clear that this is an alternate timeline. ACHILLES VS. MECHA-HECTOR is, Jesse Tate tells us, the Trojan War with everything Homer left out. He's planning a series and I love it so far, I can't stop laughing and admiring the ingenuity shown. Bronzepunk rules!
SUMMARY
Bullfinch meets Tarantino in what readers are calling "a thrilling alternative to the traditional narrative of the Trojan War, jam packed with action and humor!"
After his fatal duel with Achilles, Prince Hector of Troy is brought back to life by a rogue adherent of Vulcan. Thrust back into a world he no longer understands, Hector and his geriatric companions must navigate the mystery surrounding his resurrector's death, a sinister plot by Lovecraftian gods from Troy's dark past, and their own alcohol-induced incompetence. All the while, the assembled Greek nations still seek the utter destruction of Troy.
Brilliantly conceived and executed, this gloriously irreverent reimagining of the ancient world will send readers on a wild ride through one of the strangest What If? scenarios to hit to the genre in decades.
---
What do you think about this review?
Comments
No comments posted.

Registered users may leave comments.
Log in or register now!