"Powerful Eroticism and Political Fantasy Create a Stunningly Mesmerizing World"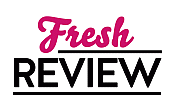 Reviewed by Make Kay
Posted June 30, 2015

Fantasy | Gay / Lesbian Romance
PRINCE'S GAMBIT is volume 2 of stunning The Captive Prince trilogy by C.S. Pacat. It was originally released as original serial fiction under the pen name S.U. Pacat. It's slave fiction erotica, with a male/male romance, but it is so much more. I've already reviewed volume One, THE CAPTIVE PRINCE. This series is positively Byzantine in its plot, like the Lymon Chronicles from Dorothy Dunnett, or Umberto Ecco's The Rose. The complexity is utterly compelling. There are double crosses and triple crosses and intricate political intrigue, and the whole convoluted plot is oh-so-incredibly marvelous.
I stumbled across Pacat's work several years ago from the recommendation of a couple of my book blogs, and was instantly hooked on the serial. Pacat had been posting the work in serial form online for years, developing a slavishly loyal following panting for the next update. The first two volumes were first published in 2013 and are now being re-released, and now we are awaiting with bated breath the third volume (which has not been released in a serial form online- sad face). I'm praying that volume three will be released SOON- the continued wait has been absolutely killing me. The Captive Prince series, even unfinished to date, easily makes my top 10 book series favorites of all time.
Volume two continues with our hero Damen, Prince Damianos of Akielos, the true heir to the throne of Akielos, trapped in the country of Vere. Damen remains a slave of the Crown Prince of Vere, Laurent. Damen killed Laurent's brother in a war between the two countries several years ago, and Laurent would kill Damon if he knew who Damon really is. Forced to hide his identity, Damen still finds himself increasingly drawn to the dangerous and charismatic Laurent. But as the fledgling trust between the two men deepens, the truth of deep secrets from both their pasts is poised to deal them and their romance a crowning death blow.
Laurent and his country are being manipulated by his uncle the Regent into war with the Akielos. The political machinations between these two remain absolutely breathtaking in volume 2. Damon is caught up in this high stakes games of the Verian court, and struggles to maintain his dignity and honor in the corrupt world of Vere. Damen is increasingly realizing that Laurent is not corrupt as the rest of his court, and the blooming respect and growing bond between the two men is lush and gorgeous. This powerful volume remains unflinchingly (stark/ deep), and the story is taut and utterly compelling.
Once again, there are not enough superlatives in the world to describe my love for this series. Powerful eroticism and political fantasy create a mesmerizing world in Pacat's PRINCE'S GAMBIT. Fans of Dorothy Dunnett or of Jacqueline Carey's Kushiel series will be instantly hooked, and I think this book will make almost everyone's keeper shelf. Certainly it is a series I have re-read over and over as I eagerly await the publishing of volume three, KING'S RISING.
SUMMARY
The second novel in the critically acclaimed trilogy from global phenomenon C. S. Pacat—with an all-new chapter exclusive to the print edition.
With their countries on the brink of war, Damen and his new master, Prince Laurent, must exchange the intrigues of the palace for the sweeping might of the battlefield as they travel to the border to avert a lethal plot.
Forced to hide his identity, Damen finds himself increasingly drawn to the dangerous, charismatic Laurent. But as the fledgling trust between the two men deepens, the truth of secrets from both their pasts is poised to deal them the crowning death blow…
---
What do you think about this review?
Comments
No comments posted.

Registered users may leave comments.
Log in or register now!