"Kate Burkholder investigates human remains revealed after a tornado hits."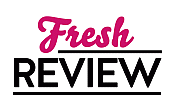 Reviewed by Tanzey Cutter
Posted June 30, 2015

Thriller Police Procedural | Thriller
Not only is Chief of Police Kate Burkholder dealing with the terrible aftermath of a tornado that hit her town of Painters Mill, Ohio, but also human remains revealed under a barn destroyed by the storm. Without the entire skeleton, she must work with only a few bones and the skull to identify the person and the cause of death. Her determination to solve this mystery is hindered by the lack of evidence, as well as an unknown attacker trying to kill her. Are the cases connected, or is it related to the wrongful death lawsuit that's been brought against her and the police department? What Kate eventually discovers thrusts her investigation into the local Amish community and their deeply held secrets.
If handling all of this were not enough anxiety for Kate, her personal relationship with state agent John Tomasetti reaches a crossroads that will affect both their lives. They are just getting accustomed to living together, so dealing with this issue could prove distastrous.
Linda Castillo's AFTER THE STORM is another riveting addition to her compelling Kate Burkholder series set among the Amish and Mennonite communities of Ohio. With realistic characters and locale, Linda Castillo proficiently develops a gripping plot full of suspense and shocking revelations. I have loved every book in this impressive series and cannot wait for the next installment.
SUMMARY
In this electrifying thriller by New York Times bestseller Linda Castillo, Kate Burkholder must uncover a family's long-hidden past to solve a brutal murder
When a tornado tears through Painters Mill and unearths human remains, Chief of Police Kate Burkholder finds herself tasked with the responsibility of identifying the bones--and notifying the family. Evidence quickly emerges that the death was no accident and Kate finds herself plunged into a thirty year old case that takes her deep into the Amish community to which she once belonged.
Meanwhile, turmoil of an emotional and personal nature strikes at the very heart of Kate's budding relationship with state agent John Tomasetti. A reality that strains their fragile new love to the breaking point and threatens the refuge they've built for themselves--and their future.
Under siege from an unknown assailant--and her own personal demons--Kate digs deep into the case only to discover proof of an unimaginable atrocity, a plethora of family secrets and the lengths to which people will go to protect their own.
---
What do you think about this review?
Comments
No comments posted.

Registered users may leave comments.
Log in or register now!