"Joyous story about possibilities"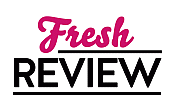 Reviewed by Sandra Wurman
Posted June 28, 2015

Women's Fiction | Fiction Women's Fiction | Contemporary Women's Fiction
What can I say about Barbara Delinsky that probably hasn't been said before -- many, many times to be sure. When you can visualize a story and its characters years after reading a book it tells so much about the author. It shows that that author brought those characters -- those people -- to life. I think my first Barbara Delinsky read was Coast Road. I thought so highly of this book that for many years it was the first book off my tongue when someone asked for a recommendation. After that I read just about anything I could get my grubby hands on. Sure I have my favorites Coast Road, Family Tree (if you've missed this one run and get it), The Secret Between Us, While My Sister Sleeps and Not My Daughter. I know long list but I really believe everyone NEEDS to read these. And now with the advent of the e-readers they are all just a click away. Barbara Delinsky has been a source of delight. And I am so glad to say that BLUEPRINTS has earned a place on albeit my rather lengthy favorites list. What you haven't read Barbara Delinsky. What are you waiting for?
When an unfortunate misunderstanding occurs a totally out of character rift in the mother daughter relationship seems unable to bridge. Neither Caroline nor Jamie can get passed this problem that has put them on seemingly opposing sides. But that is not really the case. The problem is a failure to communicate which is also not usual. Caroline and Jamie, mother and daughter, were basically content with their lives -- until they realized that they didn't want to settle for content. They each realized that their lives were missing something and it took a tragedy, and a giant upheaval in their contented lives to open their eyes to possibilities. Some new -- some familiar -- but all good and as it turns out welcome. Good for the soul and good for the heart.
Caroline brought up Jamie to believe in family even though their family had been a victim of divorce. But Jamie would find herself thinking of how her mother would react -- cherish moments not things -- when her life took on new responsibilities that she honestly wasn't confident in handling. Jamie liked to plan -- life just can't be planned. Spontaneity is necessary when life hands you challenges that are way out of your league. Ultimately both Caroline and Jamie are going to be presented with possibilities that neither ever expected. Absolutely joyous.
So BLUEPRINTS is about a family company that has it hands in building, refurbishing and selling homes and other buildings. As in life architectural blueprints often have to be adjusted to allow for conditions that are anything but stagnant. BLUEPRINTS is about life following a new plan that will for the most part be drawn up as the family goes along. Once again Barbara Delinsky has penned an eye opening delightful journey toward a full rewarding life in BLUEPRINTS. BLUEPRINTS grows page after page as the reader gets invested in the people at the center of the story. People are always the focus of a Barbara Delinsky book. BLUEPRINTS is just another delightful tale by this amazing author that will definitely have you smiling.
SUMMARY
Blueprints, the new novel from bestselling author Barbara Delinsky, is the story of two strong women, Caroline MacAfee, a skilled carpenter, and her daughter Jamie, a talented architect. The day after her 56th birthday, Caroline is told the network wants Jamie to replace her as the host on Gut It!, their family-based home construction TV show. The resulting rift couldn't come at a worse time.

For Jamie, life changes overnight when, soon after learning of the host shift, her father and his new wife die in a car accident that orphans their two-year-old son. Accustomed to organization and planning, she is now grappling with a toddler who misses his parents, a fiancÚ who doesn't want the child, a staggering new attraction, and a work challenge that, if botched, could undermine the future of both MacAfee Homes and Gut It!

For Caroline, hosting Gut It! is part of her identity. Facing its loss, she feels betrayed by her daughter and old in the eyes of the world. When her ex-husband dies, she is thrust into the role of caregiver to his aging father. And then there's Dean, a long-time friend, whose efforts to seduce her awaken desires that have been dormant for so long that she feels foreign to herself.

Who am I? Both women ask, as the blueprints they've built their lives around suddenly need revising. While loyalties shift, decisions hover, and new relationships tempt, their challenge comes not only in remaking themselves, but in rebuilding their relationship with each other.
---
What do you think about this review?
Comments
No comments posted.

Registered users may leave comments.
Log in or register now!