"A Wonderful Story Of Family, Relationships, And Love"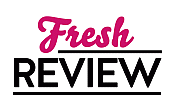 Reviewed by Susan Dyer
Posted June 28, 2015

Romance | Young Adult Contemporary
In SAINT ANYTHING, we meet Sydney. She has always been overshadowed by her larger-than-life older brother, Peyton. She is used to having the spotlight on him and that includes her parents doting constant attention on him despite all the trouble he gets into. Peyton makes some very bad decisions and they finally catch up with him.
Peyton is charged with a drunk driving conviction that leaves a fifteen year old boy paralyzed. Sydney finds herself lost and not quite sure how to adjust to the changes of her family . She makes a big decision to switch from her small private school to Jackson High School to take some of the financial pressure off of her parents. One afternoon she walks in to Seaside Pizza and this is where her life changes. She meets the Chatham family, a family very different from her own, but one that she needs in her life.
Sydney is instantly pulled in to their world. She is now a part of the group even when she tries to resist, she becomes one of them. She now is even a part of Mac and Layla's family. She's finally being noticed for Sydney, not for being "...the sister of the neighborhood delinquent, drug addict, and now drunk driver. It doesn't matter that she has done none of these things. With shame, if you are close, it effects you too. She's noticed by those around her except for her parents. The Chatham's are dysfunctional at times and with their own problems, but they always provide a safe haven for Sydney.
Many years ago I came across my first Sarah Dessen novel and it's been a love affair ever since. SAINT ANYTHING is exactly why I love her writing. She pulls you right in from the very beginning and just shreds your heart. Sarah Dessen has long been known for her lighter romantic stories that have captured the hearts of many young adult book readers over the years. With SAINT ANYTHING she has completely broken that barrier and wrote something very different from what readers have come to know her for.
Sarah Dessen is without a doubt one of the most well known romantic contemporary authors in the young adult world. Her books are often labeled as the perfect summer reads due to that light romantic content that readers have come to expect. SAINT ANYTHING is a perfect example of Sarah Dessen's ability to write a worthy Young Adult contemporary that's filled with great characters and a story that allows you to become connected with the people in it.
I read it in two sittings and couldn't stop thinking how I would react if I were in Sydney's shoes. As readers, we're there alongside Sydney as she's finding herself, and the journey of discovery is rewarding, as much as it is frustrating. We see what's happening, and we feel the same punches Sydney does when no one notices.
SUMMARY
Sydney has always felt invisible. She's grown accustomed to her brother, Peyton, being the focus of the family's attention and, lately, concern. Peyton is handsome and charismatic, but seems bent on self-destruction. Now, after a drunk-driving accident that crippled a boy, Peyton's serving some serious jail time, and Sydney is on her own, questioning her place in the family and the world.
Then she meets the Chatham family. Drawn into their warm, chaotic circle, Sydney experiences unquestioning acceptance for the first time. There's effervescent Layla, who constantly falls for the wrong guy, Rosie, who's had her own fall from grace, and Mrs. Chatham, who even though ailing is the heart of the family. But it's with older brother Mac—quiet, watchful, and protective—that Sydney finally feels seen, really seen, at last.
Saint Anything is Sarah Dessen's deepest and most psychologically probing novel yet, telling an engrossing story of a girl discovering friendship, love, and herself.
---
What do you think about this review?
Comments
No comments posted.

Registered users may leave comments.
Log in or register now!