"Secrets always come out"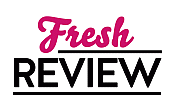 Reviewed by Sharon Salituro
Posted June 28, 2015

No matter how much you try to keep a secret, somehow they always come out.
Cat thought she had the best life. Cat had a job she liked, friends that would be there for her. Her one big problem was she drank a little too much. No matter how much Cat felt that she did not have a problem...she did.
Cat could never really connect with her father. It seems that no matter what she did, they just didn't agree on anything. No wonder, Cat finds out that her father is not her father. Her mother while visiting her aunt in America had a quick affair. The man she had the affair with was an alcoholic. Cat realizes that this is part of her problem. Cat decides to speak with this man. Little does she know she also has two half sisters. What other secrets will come to light? Only time will tell.
Jane Green's novel SUMMER SECRETS got me to thinking. How would I or anyone else react if they find that their father is not their father, but they also have two half sisters? There are things that can hurt people when secrets are kept.
I was really interested in the story line and the way that Jane Green lead you into wanting to guess what was going to happen next in Cat's life. It was interesting to read and think about the way that secrets can change someone's life. I found myself not able to put SUMMER SECRETS down.
Jane Green makes any women wonder why her life has taken so many different turns. You take one step forward and two back. Jane Greens shows how anyone can cover her past and hopefully make the best of her future. Her character Cat does this in many different ways. Cat comes to grip with her life and realizes you have to move forward or be left behind.
SUMMARY
When a shocking family secret is revealed, twenty-something journalist Cat Coombs finds herself falling into a dark spiral. Wild, glamorous nights out in London and raging hangovers the next day become her norm, leading to a terrible mistake one night while visiting family in America, on the island of Nantucket. It's a mistake for which she can't forgive herself. When she returns home, she confronts the unavoidable reality of her life and knows it's time to grow up. But she doesn't know if she'll ever be able to earn the forgiveness of the people she hurt.
As the years pass, Cat grows into her forties, a struggling single mother, coping with a new-found sobriety and determined to finally make amends. Traveling back to her past, to the family she left behind on Nantucket all those years ago, she may be able to earn their forgiveness, but in doing so she may risk losing the very people she loves the most.
Told with Jane Green's keen eye for detailing the emotional landscape of the heart, Summer Secrets is at once a compelling drama and a beautifully rendered portrait of relationships, betrayals, and forgiveness; about accepting the things we cannot change, finding the courage to change the things we can, and being strong enough to weather the storms.
---
What do you think about this review?
Comments
No comments posted.

Registered users may leave comments.
Log in or register now!