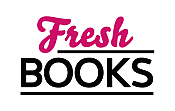 Summer Reads are HOT in July!
"Could you really switch off TV and internet for a whole year?"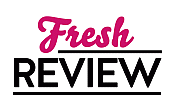 Reviewed by Clare O'Beara
Posted June 26, 2015

Family Versus Technology. That's the intriguing thesis which provoked a California couple to stop using TV as a nanny for their little daughter, or a substitute for conversation, and unplug the ubiquitous internet. Could Sharael Kolberg, her husband, and child survive A YEAR UNPLUGGED?
Sharael and Jeff, a tired, busy couple, initially thought of trying deprivation, and worked out some questions which the experiment might answer. Such as: does technology save us money or cost us money? Does it save time or waste time? Will we regain quality time with our daughter? Jeff worked as a marketing executive in an office but Sharael was a home-maker so she spent the most time with Katelyn, aged six. She had been a website producer and digital journalist, and had taken courses online. She should know better than anyone that the Web was indispensable. Or was it?
A cell phone was allowed for emergencies, radio and a camera with film. No computer could be used except in the workplace for work reasons; no e-mails, maps, searches, online banking, social networking or video games in other words. Sharael sprinkles in facts as the family adapts; an average child spends 1680 minutes per week watching TV but 3.5 minutes having a meaningful conversation with their parents. Now how many ads had Katelyn seen and recalled? Entertaining her meant parks, swings, and drawing.
Dependence as with other addictions, can lead to withdrawal. Sharael felt headachey, cranky, at a loss for coping skills. Amusingly when she tried to trade in her smartphone for a basic model, the salesperson couldn't offer her any contract. Meanwhile another lady, complaining about a six hundred dollar monthly phone bill, was getting a phone for her young teenage son. This caused Sharael to check phone recycling issues. I was delighted to find a reference to Throw Out Fifty Things by Gail Blanke; this book helps you declutter your home, your habits and your life. Five shelves of tech gadgets in the garage later, Sharael realised how draining her tech habit had been. However, other busy family members had enjoyed catching up on family news by mail rather than take time out from their own family time to phone around. Not to mention that Sharael's friends assumed they were away, or something, since they didn't reply to mailed party invites.
Pay phones are seldom seen anymore and schools send out notification by e-mail. Giving up TV is a challenge; it takes time and planning to come up with alternatives, Sharael found. Books can replace laptops and nature can replace social media. Hiking can replace the gym with its multiple screens. As the year went on her solutions became more creative and ultimately more engaging and worthwhile. Some resource books and websites are listed at the end. But what about losing the advantages of multitasking, and was their child missing anything?
Read A YEAR UNPLUGGED, make up your own mind and see if you want to emulate Sharael Kolberg and her delightful, brave, ordinary family in this extraordinary modern world.
SUMMARY
In A Year Unplugged, Sharael Kolberg chronicles her family's brave attempt to wean themselves from technology in an effort to reclaim quality family time. The Kolbergs decided to turn off their television, unplug their iPods, iPhones, laptops and digital cameras, and disconnect from e-mail, cell phones and the Internet. Not an easy task.
Sharael's true-life tale explores how dependent we are on technology and the impact it has on interpersonal relationships and society. Through thought-provoking, humorous and heart-wrenching narrative, Sharael hopes to compel readers to open dialogue about the conscious use of technology.
---
What do you think about this review?
Comments
No comments posted.

Registered users may leave comments.
Log in or register now!