"Overly-bad-boy rocker feels the need to control his soul mate"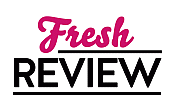 Reviewed by Make Kay
Posted June 21, 2015

Contemporary | New Adult | Romance
SWEET AS SIN by J.T. Geissinger is book number one in the new Bad Habit/i> series. I have been a long term fan of Geissinger, gobbling up her paranormal romance Night Prowler books with great glee. This contemporary New Adult series, Bad Habit, however, is not my cup of tea. Bad Habit is the name of the band that Nico Nyx is the lead singer for. The bands appears to be populated with juvenile jerks who are sorry excuses for human beings. In the real world, none of them would get their Happily Ever After, they would be going to rehab while getting treated for STDs instead.
I find Nico to be creepy. He's a petulant man-child with anger issues and a control freak to boot. If I were Kat, I would tell him to get lost and get a restraining order against him, given his frankly appalling behavior. He becomes violent way too many times- I just wanted to tell Kat to run for it and get somewhere safe. Too many books these days are trying to make it seem as though these abusing control-freak guys are sexy. They aren't sexy-- they're pathological.
The heroine Kat has so many traumas in her past. One would have been enough to give her the proper history as to why she has psychological issues. I feel like the story is a bad soap opera, with over-the-top issue after issue piled on for her back story. This overblown trauma seems to be a trend in YA and NA books lately, that I don't care for. Kat is rather a doormat, and she puts up with so much incredibly immature and abusive behavior from Nico, I find her to be incomprehensible. Kat tells Nico at one point, "You make me crazy and happy and miserable and insecure." This made me yell at the book in my hands, "That's not a good relationship, honey!" Feeling miserable and insecure is not a good sort of love story to me.
Then there are the clichés. SO MANY clichés. Bad boy rock star meets poor introverted girl. His prior psychological traumas creating his need for violence and controlling behavior. Her prior traumas creating distrust of men. Her evil mother. The obligatory light BDSM. Friends who fight like cats & dogs but who the next book is going to feature as a couple. And the filthy mouth on Nico which came out of left field for me, almost immediately. One cliche done well can be a very enjoyable read, but this is a morass of cliches.
While SWEET AS SIN did nothing for me, I do believe it will be popular with a subset of readers who enjoy this tortured and possessive bad boy sort of novel. Fans of Sylvia Day's Gideon Cross Series, Lisa Renee Jones' Inside Out series or Fifty Shades of Grey will probably enjoy Geissinger's SWEET AS SIN. As I found none of those series enjoyable, unsurprisingly, I want to wash my hands clean of the cloying wrongness of Nico and Kat, and wish for a new paranormal romance from my normally beloved Geissinger.
SUMMARY
Twentysomething Kat Reid is loving life as an in-demand Hollywood makeup artist. She has absolutely no interest in rock 'n' roll, but in order to pay the mortgage, she agrees to work on the set of a rock video for the world-famous rockers known as Bad Habit…which brings her face-to-face with Nico Nyx, lead singer of Bad Habit and Adonis in the flesh.
However, the fiercely independent Kat isn't impressed by the hard-living, womanizing rock star. But when Nico's model girlfriend shows up to the set drunk and Kat is tapped to replace her as the video's sexy bride, her combustible chemistry with Nico suddenly threatens to consume the set. Nico feels it, too—and becomes determined to win Kat over, body and soul. Yet behind his rock god swagger, Nico hides a dark secret. Can he rock Kat's world forever, or will he just break her heart?
---
What do you think about this review?
Comments
No comments posted.

Registered users may leave comments.
Log in or register now!