"Twists, turns, romance and steam ... this new series has it all and then some."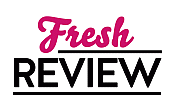 Reviewed by Annetta Sweetko
Posted June 16, 2015

Romance Contemporary | Romance Paranormal
Alexandra Monzelle is a hard-fighting Seattle vice cop. She has no need of being protected; she's seen and handled a lot of crap on the streets. But trying to lure a suspect into talking about a new and very deadly drug hitting her streets sends her face to face with a chance at a WICKED RIDE.
Kellach is a fresh import from Dublin and he's landed dead center in the middle of a vicious motorcycle club that deals in guns, narcotics and just general mayhem. He doesn't plan to interfere in Lex's investigation, but unfortunately he has no choice. This drug is something way beyond her scope. He's not sure she would believe him if he sat her down and explained it.
Maybe Kellach is a good guy and maybe not. She is pretty damn sure he's more than just a sexy voiced, hot as hell motorcycle rider. Along the way she is also finding out that there is more in this world than the typical bad guys and in fact men like Kellach are very much needed.
WICKED RIDE will hold you in its grip from the first to last page. There is nothing sexier than an Irish brogue ... especially if it's attached to a tall, gorgeous bad boy, and that sums up Kellach. Lex is a tough cop, who has worked hard to prove herself, almost to the point where she has forgotten how to live. Don't worry though, Kellach will help her remember that she may be a cop, but she is also an amazing and sexy woman.
WICKED RIDE is book one of author Rebecca Zanetti's new Realm Enforcers series and I think it is a fantastic beginning. The characters are compelling; you want to know more about them so you can't stop reading and the action is fast, furious and decidedly steamy. If you loved Ms. Zanetti's Dark Protectors you will certainly love this new offering. So if you are looking for amazing twists and turns, good versus evil, sweet romance and hot sex then WICKED RIDE is just what you are looking for.
SUMMARY
If you love the Dark Protectors, these wicked hot Realm Enforcers are for you!
Alexandra Monzelle is a hard-fighting, heat-packing Seattle vice cop, and she's not much interested in being protected. Her short skirt and sex-kitten heels are tools to lure her suspects into talking about the deadly new drug hitting the streets. She can take care of herself and then some. Unfortunately, she can't seem to get that through to Kellach Dunne.
Kellach is a fresh import from Dublin, and he's landed at the heart of a vicious motorcycle club that deals in guns, narcotics, and mayhem. He's all male, all rough power—and all interference in her damn investigation. Maybe he's one of the good guys. Maybe not. Lex knows an affair with an immortal like him would risk everything. No matter how delicious he looks…
---
What do you think about this review?
Comments
No comments posted.

Registered users may leave comments.
Log in or register now!