"An Emotional Roller-coaster Ride of Epic Love"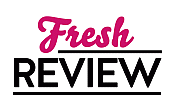 Reviewed by Susan Dyer
Posted June 15, 2015

Young Adult | Contemporary | Fiction
THESE ARE THE MOMENTS hooked me right from the beginning. I finished it in one sitting and forgot everything else I was supposed to be doing. The beginning of the story started with Simon and Wendy's very first meeting, on a bus heading to a church retreat. Wendy is smitten with Simon as he wooed her and that began their ten year relationship. Welcome to Jenny Bravo's debut novel that is going to rip your heart out and leave you holding your breath, waiting for what comes next!
The secondary characters are just as important in THESE ARE THE MOMENTS as are the main ones. Wendy's friends have always been there for her through all her ups and downs with Simon. Her sister is going through some rough stuff as well but Wendy is always ready to catch her sister, Claudia before she falls. Claudia tries to do the same for Wendy. She just wants her sister to be happy, whether it is with Simon or without. I couldn't help but think of my own younger sister and both of our first loves. The characters in this heartbreaking story are very real and they will make you reminisce about your own growing pains of being a teenager.
THESE ARE THE MOMENTS is told in two time frames. Then and now. Then is all about the beginning of Simon and Wendy. Now is all about Wendy preparing to be the maid of honor at her friend Vivian's wedding. My emotions were all over the place in the then as well as the now. Wendy and Simon really love each other but they just can't seem to get it right. At times, I hated Simon and then other times, I couldn't love him enough. This couple exhausted me and left me feeling emotionally drained. At the same time, I was cheering for him to just do the right thing. Why is it so hard for these two, who obviously love each other, to be happy? Will they survive and find a way to stop walking away from the other? Is it possible to love someone so much but not be able to be in the same room? Anyone who has ever been in love can answer this one! Of course!
SUMMARY
You can't go back. You can't go back. You can't go back. Ten years ago, Wendy Lake fell in love with Simon Guidry, who grew up and went away. Now, not much has changed. She's back at home, back from college, almost back to normal. Until Wendy's best friend gets engaged, sending Simon ricocheting back into her life, and leaving Wendy with the questions she's been struggling to ignore. Do people ever really change? Do two people, who can never make it work, actually make it right? And most importantly, does she even want to?
---
What do you think about this review?
Comments
No comments posted.

Registered users may leave comments.
Log in or register now!