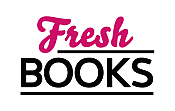 Great new reads in September
"Can this MMA champion win back the love he left behind?"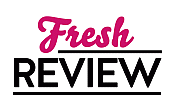 Reviewed by Monique Daoust
Posted June 15, 2015

Romance Contemporary | Multicultural Romance
Gunnar Wells and his two brothers, Gideon and Thane, were adopted by "Queen" Elizabeth Sommerville. Gunnar, Gideon and Thane are white while their mother is African American, but the brothers are dedicated to the "Queen" as if she were their own flesh and blood. Gunnar is an MMA champion, and as he is getting reading to defend his title, he receives a phone call: his mother has fallen ill and asks him to take her place at her hair salon, Press 'N' Curl. There is no question that he will do it; he owes his mother everything. The hitch is that his teenage sweetheart, Eboni Danielson is now the salon manager; he broke her heart when he left her to pursue his career ten years before and never got in touch with her. THE LOOK OF LOVE is not exactly what I expected on several levels, and that's a very good thing. It's not a "bull in a China shop" story, Gunnar knows the trade since he used to work at the salon as a rebellious teenager, however he has lost touch with his old neighbourhood and its people; he has become a tad indifferent and it saddens Eboni who is involved in her neighbourhood's community centre. Another pleasant surprise was how the old lovers reconnect; they don't behave like children, they discuss the situation rationally. There are issues but they are normal issues; although there are miscommunications and misunderstandings, they are dealt with rationally, by people who truly care about each other.
I found "Queen" Elizabeth a touch stereotypical, but she's a very sympathetic character and a good woman and a loving mother: she's strong and determined, she's a diva and a fashionista but her heart is huge and she gets what she wants. The secondary characters, mostly the hair dressers, Tisha, Monica, Shay and Tillman, are superb and some have very compelling stories; they're entertaining and colourful but not cartoonish. THE LOOK OF LOVE is a multicultural love story, but it's really a story about ordinary people mostly with relatable issues. Ms. Bright's prose is light, and flows seamlessly, the dialogues ring true, and the sex scenes are done tastefully and lovingly. THE LOOK OF LOVE is a pleasant and easy read, and I was actually surprised at how quickly I read it. If you're looking for sweet, realistic story with engaging characters, a loving family atmosphere, and some sizzling romance, THE LOOK OF LOVE is for you.
SUMMARY
You can't fight love…
There's only one thing MMA fighter Gunnar Wells is more devoted to than his career, and that's his mother, "Queen" Elizabeth. An elegant African American woman who adopted Gunnar and his two white brothers, Elizabeth was there when they needed her, and they'll do anything for her. For Gunnar, that means running her hair salon when she suddenly falls ill. And if that's not awkward enough for the champion fighter, he'll have to work alongside Eboni Danielson, the other love of his life. The one he left behind to pursue his dream. The one he's never forgotten…
Between the salon and her volunteer work, Eboni keeps busy to keep her mind off the man who broke her heart. So when Gunnar shows up again, she does her best to stay cool—on the outside. But the more she watches Gunnar step up and help out, the less she can deny her feelings. Soon Gunnar is doing everything he can to convince Eboni to give him a fighting chance. Can she trust him again—even when old secrets and new dangers come between them once more?
---
What do you think about this review?
Comments
No comments posted.

Registered users may leave comments.
Log in or register now!