"A grey cat of sophisticated tastes stars in this quirky tale"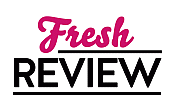 Reviewed by Clare O'Beara
Posted June 9, 2015

Novella / Short Story | Humor | Fiction
James is a large grey cat who insinuates himself into the household of the narrator. This is an apartment in London and James trots in the door, having taken up residence with the building's housekeeper. As an agent in fine arts, who travels a lot, our host can appreciate a handsome and well- mannered cat. For a start, he is polite company. JAMES THE CONNOISSEUR CAT has strong opinions on many issues, and after helping to resolve a jewel theft, he deigns to be brought to do some shopping in Harrods.
This funny tale will appeal to all cat lovers, as our narrator and a friend, Lord Henry, go out of their way to facilitate the cat and in return the sagacious cat makes their lives - and art exhibitions - successful. A country house Christmas is featured, with a trip to a TV studio, and a great many tins of lobster, crab salads and saucers of fine Scotch whisky.
I find it a strange touch that the narrator is not named nor do we even know whether they are male or female. I would have to guess male because no mention is made of clothes or makeup, while middle-aged Lord Henry is a good friend who drops by for whisky and pate with no further ado. But the careful lack of such information does leave the story feeling a little hollow, the narrator a little uninvolved in the action. Of course, this device does put the emphasis more firmly on the high-jinks of the handsome grey cat.
The story of JAMES THE CONNOISSEUR CAT was first published in 1991 and has been brought to a new audience in e-book format. There is a follow-up called James, Fabulous Feline. This first quirky tale by Harriet Hahn would suit cat lovers of any age.
SUMMARY
The delightful crime-solving and aristocratic social adventures of an American antiques expert and a British feline with finesse
It's love at first sight when a businessman visiting London meets a silver-gray cat named James in the lobby of his apartment house. The two begin meeting regularly for cocktails—single-malt whiskey, neat, for James—and attending posh parties, where James first makes a name for himself by cracking the case of a priceless jewel scam.
Soon James is on the prowl, deterring pickpockets on the subway and ferreting out stamp forgeries and counterfeit paintings. In between crime capers, he screens potential tenants, spends the holidays at an ancestral estate in Devon where the crème de la crème of British society anoints him Sir James, and indulges in his penchants for pâté de fois gras and matchmaking with inimitable panache.
---
What do you think about this review?
Comments
No comments posted.

Registered users may leave comments.
Log in or register now!