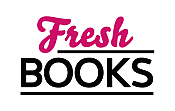 Best August Reads!
"One Girls Emotional And Powerful Journey"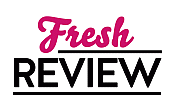 Reviewed by Susan Dyer
Posted May 31, 2015

Young Adult | Young Adult Romance
Annie is a seventeen-year old girl who is just graduating high school. She has been through so much in the past year. Her boyfriend Kyle died six months ago, and she's still having a hard time with that. In order to honor his memory, she's running the Country Music Marathon in downtown Nashville. Kyle had always dreamed of finishing a marathon, so she's doing it for him so that all that training he went through wasn't for nothing. She is improving every day but not without a lot of fear, dedication and guts. She even hired a personal trainer, Matt, to help her achieve her goal and finish the marathon.
Annie treats Kyle's family as her own, and I like the respect and love that they give each other. Annie has two families, and she loves them both. Annie's mom is trying so hard to bring Annie out of her funk. It drives Annie crazy and she snaps at her mom often because of it. She feels guilty being happy about anything and with her mom pushing her to be "normal" she feels torn between wanting to do what her mom says and wanting just to be left alone. He can she ever feel whole again without Kyle? Will she ever be happy? You will have to read BREATHE, ANNIE, BREATHE to find out.
While training for her marathon she meets Jeremiah. If you've read Things I Can't Forget, you'll realize that Jeremiah is Matt's brother. He is supportive, kind and one of those flirty-in-a gorgeous kind of way guys. He is always there when Annie needs a nurse, or just a supportive friend to keep her running and keeps pushing her. It takes a while for Annie to let down her walls and let Jeremiah in. BREATHE, ANNIE, BREATHE is funny, sexy, an emotional roller-coaster, and so much more. Do yourself a favor and read it. Seriously, you are going to love it as much as I do!
I love how all of Miranda Kenneally's characters are real but Annie is the most real to me. She is a girl that was raised by a supportive mother and brother even though money was tight and Annie had to work hard to get everything that she had. I think that this is a great story of love, loss, guilt, and letting go of the past. I'm a huge fan of the Hundred Oaks series. With every new book I fall a little bit more in love with this town and all the people in it. I thought it was impossible, but it happened even more with BREATHE, ANNIE, BREATHE. What I love the most is how even though it's a series, each book is a stand-alone with new main characters who tell us their story. If you have read the others, you will get a kick out of the familiar faces that return for secondary roles. I love hearing what Jordan and the others are up to, even though they all seem so grown up now. I also realize that I'm in love with Jeremiah Brown all over again!
SUMMARY
From the bestselling author of Catching Jordan comes a brand new contemporary YA you won't forget.
The finish line is only the beginning...
Annie hates running. No matter how far she jogs, she can't escape the guilt that if she hadn't broken up with Kyle, he might still be alive. So to honor his memory, she starts preparing for the marathon he intended to race.
But the training is even more grueling than Annie could have imagined. Despite her coaching, she's at war with her body, her mind-and her heart. With every mile that athletic Jeremiah cheers her on, she grows more conflicted. She wants to run into his arms...and sprint in the opposite direction. For Annie, opening up to love again may be even more of a challenge than crossing the finish line.
---
What do you think about this review?
Comments
No comments posted.

Registered users may leave comments.
Log in or register now!