"A true memoir from the very depth of ones soul and how forgiveness can prevail!"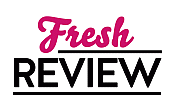 Reviewed by Teresa Cross
Posted May 31, 2015

As far as memoirs go, I have to say I have just finished the most moving and in the end inspirational one I have ever read. ROMANTIC VIOLENCE: MEMOIRS OF AN AMERICAN SKINHEAD written by Christian Picciolini and forward by the legendary Joan Jett, showed me a world of struggles that one man lived through while living years of hatred and violence against minorities. As he tells his story of how he fell into this lifestyle and how in the end it cost him one of the most important things in his life that he loved.
This emotional memoir starts out with a message from Joan Jett who, Christian Picciolini met while his band was opening up for her band, Joan Jett and the Blackhearts. She befriended him that day and saw the pain in his eyes that lead to the writing of this book. While Picciolini opened our eyes to a world some of us might have heard about but never would have imagined or experienced the depths of that kind of hate, he also showed us a man with doubts through it all.
Christian Picciolini tells about his first encounter with other skinheads at the age of thirteen when he felt that his parents avoided him and he needed acceptance from someone, something, or some group. From that point on he evolved into a leader himself with the skinheads pushing their hate and violence on all others that were different including Jews, gays, and blacks. He takes you through the early years when he was bullied for being different himself and how he just wanted to belong. He wanted to be a part of something big but at the time he did not know what that would be. As his life consisted of being involving with a white supremacist group, his relationships suffered leaving him with hatred against even those he loved, his mother and father at times.
ROMANTIC VIOLENCE: MEMOIRS OF AN AMERICAN SKINHEAD hits many emotions. A memoir about a subject so awful will leave you inspired at the end. Christian Picciolini opens up his heart and soul and shows us in all his honesty his deepest thoughts, fears, and pain. This memoir will be one of hope, and forgiveness like no other. ROMANTIC VIOLENCE: MEMOIRS OF AN AMERICAN SKINHEAD by Christian Picciolini and Forward by Joan Jett is that one soul- searching memoir you must read this year!
SUMMARY
At 14 years old, Christian Picciolini, a bright and well- loved child from a good family, had been targeted and trained to spread a violent racist agenda, quickly ascending to a highly visible leadership position in America's first neo-Nazi skinhead gang. Just how did this young boy from the suburbs of Chicago, who had so much going for him, become so lost in extremist ideologies that would horrify any decent person?
'Romantic Violence: Memoirs of an American Skinhead' is a poignant and gripping cautionary tale that details Christian's indoctrination when he was barely a teen, a lonely outsider who, more than anything, just wanted to belong. A fateful meeting with a charismatic man who recognized and took advantage of Christian's deep need for connection sent the next decade of his life into a dangerous spiral. When his mentor went to prison for a vicious hate crime, Christian stepped forward, and at 18, he was overseeing the most brutal extremist skinhead cells across the country. From fierce street brawls to drunken white power rallies, recruitment by foreign terrorist dictators to riotous white power rock music, Picciolini immersed himself in racist skinhead culture, hateful propaganda, and violence.
Ultimately Christian began to see that his hate-filled life was built on lies. After years of battling the monster he created, he was able to reinvent himself. Picciolini went on to become an advocate for peace, inclusion, and racial diversity, co-founding the nonprofit Life After Hate, which helps people disengage from hate groups and to love themselves and accept others, regardless of skin color, religious belief, or sexual preference.
Excerpt
CHAPTER 1

—RIGHTS OF THE ABUSED

Jake Reilly picked me randomly that soggy April afternoon to be the target of his malicious playground taunts, insulting me for anything he could think of. He was the quintessential class bully—"Goliath" as we had secretly referred to him since the first grade—and he took great pleasure in routinely tormenting his less fortunate eighth grade classmates at St. Damian Elementary School.

Today, for what seemed the millionth time, he chose me.

"F**k you!" I fired off. I instantly wished I could take back my words as I spun around straight into the puffed- out chest of the grinning Goliath, who I realized had just rifled the handful of frozen grapes at the back of my head.

F**k me.

The whispering chatterboxes in plaid smocks and pigtails and the skinned-knee jungle gym rats who were gathered around various puddle clusters on the playground wasted no time sensing the fresh blood in the water. Like hungry sharks smelling chum, they closed in around us in a flash.

"Oh look, isn't Pick-my-weenie tough?" Jake snickered while jabbing me hard in the chest with his chubby index finger. He loved to mangle my foreign last name and never ran out of creative ways to do so. How I longed for a normal name like Eddie Peterson or Dan Cook or Jimmy Mayfair. Anything but the impossible-to-say Christian Picciolini—pronounced "Peach-o-lee-nee"—which made for all kinds of god-awful rhyming nicknames. Pick-my-weenie. Suck-my-weenie. Lick-my-weenie. Basically, anything- weenie.

"You gonna sic your greasy Blue Island dago friends on me?" he mocked, making fun of the largely Italian neighborhood just outside of Chicago where my parents had moved us from before landing in this suburban hellhole of Oak Forest, Illinois. "After school, cheese dick, I'm kicking your slimy Eye-talian ass back to the ghetto where you belong."

Jake didn't flinch at calling another student an "ass face" or a "dick with ears" whenever he felt like it. And he never lied about delivering a beating. But no one had ever dared challenge him with a "f**k you" before. Even if it had escaped my mouth by regrettable accident. I was a dead man, and everyone knew it. Certainly was nice of him to suggest I had friends, though.

"And if you don't show up again this time, pussy," he sneered, reeling me in close by my hood strings, "I'll f**king kill you."

Throughout eight years of elementary school I'd managed to invent enough excuses to avoid getting physically rearranged by Jake. But before I could muster a lie good enough for me to skip out on this particular jam, word spread faster than Nutella on warm toast. And by the time the final recess bell rang, everybody knew about the fight. Except for the adults, of course. They were never there when you needed them. I prayed one of the teachers—or the principal herself—would catch wind of the fight and put an end to it, but my prayers went unanswered.

Doom loomed over me. Jake Reilly was much bigger—thick and tall and strong—and he'd surely have his cronies behind him. I'd be in it alone. I didn't have any friends in Oak Forest, or even Blue Island for that matter, to back me up. Other than the few moves I picked up when I watched Rocky beat up Mr. T in the movies, or how Rowdy Roddy Piper smashed Hulk Hogan over the head with a steel chair on TV wrestling, I had no clue how to fight or defend myself. But I couldn't back down now. Not this time. Not with four years of Goliath-dominated high school and an endless supply of ridicule on the horizon. Running away and being forever branded a "pussy" would be infinitely worse than getting pummeled.

Hoping that more time meant I might be able to come up with a believable last-minute excuse to not show up and get my ass kicked, I took the longer route home after the final class bell rang. No such luck. All I could think about was how to convince my parents to let me transfer schools by tomorrow so I wouldn't have to deal with the mockery that was sure to be heaped on me by my classmates the next morning. But my parents weren't home.

I changed out of my light blue school uniform and navy slacks, grabbed my Santa Cruz skateboard, and apprehensively rode the six blocks to the park where the fight was to happen. I knew the entire eighth grade class would be there to witness my slaughter. People had even placed bets, and proclaimed the loser—who everybody fully expected to be me—would have to pay the winner ten bucks.

The moment this fight was over, I'd be ruined forever. Beaten. Stigmatized and forgotten. Cast atop the growing heap of junior high nobodies who'd already been humiliated by Goliath. I couldn't care less about where I'd get the money to pay off the stupid bet, knowing I could easily swipe that from my grandmother's purse without her knowledge. But I also knew that once I was dispatched into nothingness, there was no coming back. No one ever recovered from that.

As I rode up, I spied the giant lumbering confidently among the large group that had gathered like buzzards anticipating a fresh roadkill buffet. Attempting to steady my shaking knees, trying to keep my fear under wraps, I stepped off my board and struggled to take in my final gulps of air. Wiping away the nervous sweat that was already trickling down my brow, I thought one last time about running away. Maybe being exiled from the ranks of St. Damian's lower order wouldn't be worse than getting my face pounded by this massive beast.

As I retreated backwards, planting my foot back onto my skateboard deck and turning to push off with my unsteady leg, some of the more spiteful onlookers suddenly broke into a clamor: "Pick-my-weenie! Pick-my-weenie! Pick-my- weenie!" Sensing my dread, the whole crowd turned against me. I felt myself becoming dizzy and detaching from reality— fading into the ether—as I inhaled another series of quick, shallow breaths to try to calm my nerves. I turned toward my tormentor to accept my fate, just as a colossal wad of spit flew through the air and landed with a wet gooey thwack dead on my cheek.

Hushed silence. Except for Jake, whose loud, guttural snort only meant that another loogie was imminent.

Anxious panic flushed through me, and before I could wipe his spit from my face, another glob of thick yellow phlegm struck me in the chest like a sniper's bullet and slowly dribbled down my turquoise Ocean Pacific T-shirt.

"What's wrong, dick breath," Reilly jeered, pudgy arms crossed over his chest, "are ya chicken? Bawk, bawk." The crowd formed a wall around us. "Suck-my-weenie ain't got no balls," he proclaimed. A shock of laughter broke out from the enclosing group of spectators.

Jesus Christ. This kid was big. Goliath was growing twice as big as he stood before me, while I shrunk smaller and smaller. This is suicide, I thought. He took a step towards me and spat a third time at the ground near my feet as if to mark the spot of my execution.

As the grip of the taunting mob tightened around us, we circled each other, the requisite trash talk spewing from the ogre's crooked smile. Jake was name-calling. I was stalling. My swollen, purple eye from last week—the one I'd gotten when three black kids from Blue Island jumped me and stole my bike—was finally beginning to heal, and I didn't want to have to explain a fresh one to my parents.

Terror overtook me and I could barely hear the crowd's increasingly muffled chants over my own fearful thoughts and the dull, echoing crackle of crisp leaves under my feet.

"Quit being a faggot, like your pussy hairdresser dad, and stand still so I can friggin' kill you!" Jake made a beeline towards me. The tendons in my arms tightened. Pulsed. My mind spun with fear, becoming further detached from my surroundings. My heart thumped out of my chest. Out of sheer despair, I summoned the nerve to step in with him and throw the first punch. Kill or be killed. What more could I lose? At least I'd go to my death valiantly. My baby brother, Buddy, would be proud that I wasn't a complete coward. I shut my eyes and tensed my sweaty right hand, pulled it back and swung wildly, landing squarely.

Jake went down.

Holy shit.

My first instinct was to bolt, but my legs weren't cooperating.

From the sudden jumble of gasps and groans behind me, I made out the frenzied voice of Jake's goon Kyle McKinney yelling, "Hit him! Hit him!" But Jake stayed put on the ground, confused, whimpering, covering his bleeding nose.

"Hit him again!" his pal shouted. Shocked, I realized he actually wanted me to beat up his best friend. Could it be? Was everyone as sick of Goliath's bullying as I was? Or was it that the rush of fighting was so intoxicating even his most loyal subjects savored the blood and violence over their friendship?

I shook the thought out of my head and fell hard on that bastard Jake Reilly with eight solid years of Catholic school retribution on my mind. Adrenaline pumping, I pinned him down with my knees, pulled back my fists, and slammed them into his face again. And again. And again.

Sobbing, he cried, "Stop! Stop! I quit! Just stop! You win." Streams of tears turned into crimson rivers flowing down his bruised cheeks.

I rose to my feet and wiped my bloodied, swollen knuckles across my T-shirt. "You owe me ten bucks" was all I could mutter through a mouth that was absent of any saliva. I turned to leave, though my wobbly legs were barely able to carry me, and I thought I might pass out right there in front of the whole stunned eighth grade class.

Just then, my oxygen-deprived lungs remembered to breathe. I inhaled deeply as the faint sounds of hooting and hollering slowly became audible and then filled my ears. The giant lay defeated before me.

The next morning, my classmates swarmed around me the moment I got to school. My once nonexistent stature had grown to epic proportions overnight: I'd become a Bully Slayer. Even the cool kids who'd ignored me for the last eight years looked up to me because I'd taken down one of their own. Not to mention I was ten bucks richer.

I was drunk with my newfound significance. Suddenly, I wasn't the weird Italian kid who spent all his afterschool free time with his elderly grandparents in their Blue Island "ghetto" instead of the stale upper- middle-class confines of this Oak Forest suburbia. For a brief moment, I wasn't the little boy with the peculiar mom and dad who couldn't speak proper English. Who owned a beauty shop and brought their kid sloppy lunches in oil-stained paper sacks.

No, I was the tough kid. The most dangerous kid in school, in fact. In all of Oak Forest even. And if Oak Forest had been any closer than the twenty miles away it was from downtown Chicago, then perhaps the mayor would have even thrown a parade down State Street in my honor.

During my first period math class, I flexed my fists, silently studying them, trying to take in the reality that these two balled-up, bruised hands were my ticket to respect and power. My baby brother wouldn't be the only kid who looked up to me anymore. I took this lesson to heart, absorbing it in every fiber of every muscle and organ in my body.

It would end up serving me well in the years to come when I'd help build one of America's most violent homegrown terror organizations.
---
What do you think about this review?
Comments
No comments posted.

Registered users may leave comments.
Log in or register now!