"TAINT Was Not What I Expected..."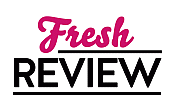 Reviewed by Annie Tegelan
Posted May 24, 2015

TAINT is the first book in the Sexual Education series by S.L. Jennings. The reason why I wanted to read this book was mainly because of the blurb. I was hoping TAINT would be a liberating read that was sexy and dirty and all those good things. However the hero, Justice Drake came across as too arrogant, too crude, and just plain old mean. When a woman asks what she would do because her husband is cheating on her, Justice tells her to pretend to be dumb because men like to be wanted and in order to stroke that ego of theirs, women need to be stupid to keep their men from looking for other woman. This is not something I agree with and thus, I found it very hard to like Justice and his "teachings."
In his romance with Allison, I was hoping for some redemption, that Justice would fall head over heels in love with her and that Allison would make him see women in a healthier light, but Allison's character was lackluster and mindless, providing no real change in Justice. In the end, I found that I wasn't invested in their romance and actually ended up disliking Justice's character very much.
TAINT was not what I expected. I will say that if you have a strong belief in women's rights and equality, then Justice's view may clash with your opinions as it did with me. However, Justice's male POV is refreshing; it just not might be for everyone.
Learn more about Taint
SUMMARY
This no-holds barred, sexy New York Times bestseller pushes the envelope like no other novel has as it spins the titillating, enticing tale of one man who teaches women everything they need to know to make their partners happy in the bedroom…while making their own wildest fantasies come true.
Right now, you're probably asking yourself two things: Who am I? And, what the hell are you doing here? Let's start with the most obvious question, shall we?
You're here, ladies, because you can't f*ck.
Oh, stop it. Don't cringe. No one under the age of 80 clutches their pearls. You might as well get used to it, because for the next six weeks, you're going to hear that word a lot. And you're going to say it a lot. Go ahead, try it out on your tongue. F*ck. F***ck. Ok, good.
Now where were we? If you enrolled yourself in this program then you are wholly aware that you're a lousy lay. Good for you. Admitting it is half the battle. For those of you that have been sent here by your husband or significant other, dry your tears and get over it. You've been given a gift, ladies.
The gift of mind-blowing, wall-climbing, multiple-orgasm-inducing sex. You have the opportunity to f*ck like a porn star. And I guarantee, you will when I'm done with you.
And who am I? Well, for the next six weeks, I will be your lover, your teacher, your best friend, and your worst enemy. Your every-f*cking-thing. I'm the one who is going to save your relationship and your sex life.
I am Justice Drake.
And I turn housewives into whores. Now...who's first?
---
What do you think about this review?
Comments
No comments posted.

Registered users may leave comments.
Log in or register now!