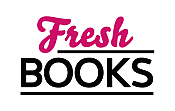 Great new reads in September
"Coco Chanel: Designer, Lover, Spy?"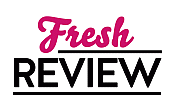 Reviewed by Patricia (Pat) Pascale
Posted May 24, 2015

C. W. Gortner has written a well researched, insightful biography of an iconic fashion designer who left a lasting impression in the world of fashion. MADEMOISELLE CHANEL is a page turner and one of my most enjoyable reads in 2015. Mr. Gortner has a gift. He knows how to tell a story with rich descriptions, and for this fashionista, now and forever, it was pure joy.
Gabrielle Chanel was raised in poverty. Her mother was a laundress. Her husband abandoned her and her five children and she raised them as best she could. Gabrielle never lost faith in Papa, telling her siblings he would return and care for them. That was not to be. He did return when her mother died only to place the three girls in a convent to be raised by the nuns. The Sisters of Aubazine excelled at sewing and noticed Gabrielle's skill with a needle. At 14, Sister Therese asked her to embroider a camellia onto a handkerchief from a pattern in a book. When it was completed sister said, "Perfect. You need not fear, child. A skill like this will save you. We will care for you and hope that an apprenticeship can be found for you when you leave the convent".
The promised apprenticeship turned out to be repair of army uniforms, long hours, and a tiny heated attic room that took most of her earnings. She turned to singing in clubs. The only song she knew was about Coco, a dog lost near the Trocodero. It became her theme song and Coco became her stage name. She met, Etienne Balsan, a wealthy Englishman, who took her to live with him at his chateau, Rayallieu. There he gave her money for hats and supplies to decorate them and the use of one of his rooms to display them. Her career began, slowly but surely. Balsan introduced her to another Englishman, Arthur Capel, or Boy as he was known to all. Boy became the love of her life, and though she became rich and famous, his death brought her heartbreak that would stay with her for a long, long time.
Coco Chanel was a woman ahead of her time. "No more woman wearing fruits and birds on their heads as hats", no more corsets, instead the little black dress, long ropes of pearls, daring and modern, sleek and easy to wear. She was self-created, brilliant, a workaholic perfectionist who was a fashion maven, a visionary, and a survivor. She remains a fascinating figure and her simple, elegant clothes designed for wearability and beauty are seen and coveted today. Her perfume Chanel #5 has also stood the test of time and the next time I visit the cosmetics department near my home, I plan to spritz some Chanel #5 and remember Coco Chanel!
SUMMARY
For readers of The Paris Wife and Z comes this vivid novel full of drama, passion, tragedy, and beauty that stunningly imagines the life of iconic fashion designer Coco Chanel—the ambitious, gifted laundrywoman's daughter who revolutionized fashion, built an international empire, and become one of the most influential and controversial figures of the twentieth century.
Born into rural poverty, Gabrielle Chanel and her siblings are sent to orphanage after their mother's death. The sisters nurture Gabrielle's exceptional sewing skills, a talent that will propel the willful young woman into a life far removed from the drudgery of her childhood.
Transforming herself into Coco—a seamstress and sometime torch singer—the petite brunette burns with ambition, an incandescence that draws a wealthy gentleman who will become the love of her life. She immerses herself in his world of money and luxury, discovering a freedom that sparks her creativity. But it is only when her lover takes her to Paris that Coco discovers her destiny.
Rejecting the frilly, corseted silhouette of the past, her sleek, minimalist styles reflect the youthful ease and confidence of the 1920s modern woman. As Coco's reputation spreads, her couturier business explodes, taking her into rarefied society circles and bohemian salons. But her fame and fortune cannot save her from heartbreak as the years pass. And when Paris falls to the Nazis, Coco is forced to make choices that will haunt her.
An enthralling novel of an extraordinary woman who created the life she desired, Mademoiselle Chanel explores the inner world of a woman of staggering ambition whose strength, passion and artistic vision would become her trademark.
---
What do you think about this review?
Comments
No comments posted.

Registered users may leave comments.
Log in or register now!