"Ladies Love from the Place Where Butterflies Are Born..."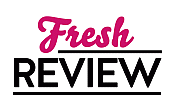 Reviewed by Ashleigh Compton
Posted May 22, 2015

An erotic email exchange between strangers. The true story of Arachne and Athena. Lessons from an older woman, a steam-covered orgy, a cooking lesson, all these and more included in a short anthology in BEST LESBIAN EROTICA. The short erotic stories run from trusting vanilla to rough BDSM, whips and all. Twenty well- written, delightful shorts feature stories of women finding their passions in all the niches of life. There is something to interest every reader of LGBT+ erotica, and the stories do not disappoint. Whether fully finished or teasing tidbits, each story in BEST LESBIAN EROTICA is an adventure.
As a reader of various kinds of erotica, I sometimes have difficulty with LGBT+ stories. Most of the mainstream material is written by straight people for audiences looking for basic titillation. The stories contained in this anthology do not have these problems. They go from sweet to romantic to passionate, and what's more, I believe they might actually happen. Women taking their own pleasures into their hands is something rare even in the most liberal of erotic stories. There are some real dives into kink, as in the story "Wet Dirt". "Late Show" is a deliberate tease with a romantic twist you'll never see coming. For real action, look no further than "Kristie's Game". Whichever one of the twenty stories becomes your favorite you'll definitely enjoy the beautiful writing.
BEST LESBIAN EROTICA is the anthology of well- written LGBT+ literature the world needs, by authors who write from the heart and from the place in the stomach where butterflies come from...
SUMMARY
The fiercest, freshest lesbian erotica of the year curated by the legendary Laura Antoniou, million-selling author of The Marteketplace series. These stories will make you want to call your girl in the middle of the afternoon and tell her things that make her squirm.
Images of girlsex will take over your brain. Read these stories and you'll be compelled by sheer erotic need.
---
What do you think about this review?
Comments
No comments posted.

Registered users may leave comments.
Log in or register now!