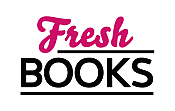 Start your holiday reads in November
"Exciting start to a new fantasy series where a mage student clashes with a crime boss"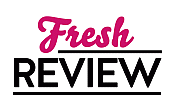 Reviewed by Debbie Wiley
Posted May 3, 2015

Veranix Calbert despises the drug, effitte, and is determined to shut down the crime boss, Willem Fenmere, overseeing the sales. Veranix lives on the campus of the University of Maradaine where he is a mage student and virtually hidden from the various gangs that roam outside the campus. However, a theft of paperwork leads Veranix to a delivery involving two magical artifacts and now everyone is after what Veranix has. Why are the magical artifacts so important and will they ultimately enhance or destroy Veranix's fight against Fenmere?
THE THORN OF DENTONHILL is the first book in the series and wow, what a great way to jumpstart the series! I love how we get a good overview of the history and culture of the various people and gangs we encounter as Marshall Ryan Maresca does a great job at weaving the history into the action-packed storyline. There is nary a dull moment and yet we still get a great deal of character development and complexity within the various relationships.
The character development in THE THORN OF DENTONHILL is superb! Veranix is a great hero, as he's torn between his role as a student and his determination to rid the city of effitte. Marshall Ryan Maresca paints a very convincing portrait of the damage the drug wreaks on its users and so Veranix's vigilante drive is understandable. I also like that Marshall Ryan Maresca shows us a different side to the gangs and that he doesn't stereotype the gang members.
THE THORN OF DENTONHILL is an exciting start to a new fantasy series. I'm a little surprised to learn that THE THORN OF DENTONHILL is Marshall Ryan Maresca's debut novel as the story is so well crafted. Complex world building, fully developed characters, fast paced action, and an intriguing storyline all kept me reading THE THORN OF DENTONHILL well past my bedtime as I had to know how it would all end. I can't wait to see what is in store for Veranix and his friends in the future!
SUMMARY
Veranix Calbert leads a double life. By day, he's a struggling magic student at the University of Maradaine. At night, he spoils the drug trade of Willem Fenmere, crime boss of Dentonhill and murderer of Veranix's father. He's determined to shut Fenmere down. With that goal in mind, Veranix disrupts the delivery of two magical artifacts meant for Fenmere's clients, the mages of the Blue Hand Circle. Using these power-filled objects in his fight, he quickly becomes a real thorn in Fenmere's side. So much so that soon not only Fenmere, but powerful mages, assassins, and street gangs all want a piece of "The Thorn." And with professors and prefects on the verge of discovering his secrets, Veranix's double life might just fall apart. Unless, of course, Fenmere puts an end to it first.
---
What do you think about this review?
Comments
No comments posted.

Registered users may leave comments.
Log in or register now!