"A mining town disaster plays out as young Jodi turns sixteen"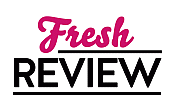 Reviewed by Clare O'Beara
Posted May 3, 2015

Young Adult Contemporary | Gay / Lesbian Romance
Jodi lives in a small mining town. She marches to show solidarity with the workers on May Day, but really it's to make her feel more grown up - she's not sixteen yet. Then there's a MAY DAY MINE collapse. The disaster overtakes the lives of everyone, with five men buried and rescue work immediately beginning. How is a teen girl to lead a normal life?
Jodi has a father who is a miner despite his wife's asking him to change job. Jodi's mum works in a beauty salon so she could get work anywhere. She also has a brother, Jake, and best pal Amy whose mum is the one telling the girls all the growing-up stuff that Jodi's mum is too embarrassed to discuss. Jodi's not sure about a lot of things, including whether she wants a boyfriend and babies. But she does admire Finbar, a slightly older boy whose father is trapped down the mine. When he starts paying attention to her, should she go along?
I liked the detail about the town experiencing this news story as journalists come to observe and the newsagent where Jodi works is selling out papers fast. The women of the town cook up meals to bring to the journalists in the makeshift media centre. Normal mealtimes are disrupted for families as parents are at the mine or trying to cope with other duties. The fact that miners had been asking for better safety conditions for months before, makes the accident even more tragic.
Family tensions rise and Jodi can't be blamed for wanting a break from the difficult atmosphere. But is sneaking off to another town in Finbar's car the right way to do it? This is a clear-thinking young heroine, and despite her typical young teen prevarication about whom she's seeing, I admire the family communication which becomes established. It's better not to get in the habit of lying.
I became completely engrossed in young Jodi's life and the rescue efforts, as well as the life of the fictional town. Verity Croker has a real gift for communicating a teen girl's thoughts and emotions, which may help girls wrestling with identity issues or in stressed family situations. MAY DAY MINE closely reflects an actual mine disaster in Tasmania where she lives. This fantastic young adult book is gripping and deals with many growing-up issues at one go.
SUMMARY
Life in a small mining town can be like living in a fishbowl, where everyone knows everybody else's business. Fifteen-year-old Jodi's mother wants her father to quit his binge drinking and his dangerous job at the mine—even more so after a collapse leaves two miners dead and three trapped deep underground.
As tensions escalate both at home and around the town, Jodi seeks comfort with her friends but soon faces a double betrayal. Meanwhile, her ten-year-old brother Jake reacts by joining a gang of schoolyard bullies who engage in increasingly dangerous antics.
As Jodi struggles to gain autonomy over her life, she begins to discover the person she really is. But with everything around her spiraling out of control, it may not be the right time to let her family, friends, and ultimately the whole town know—no matter how much she wants to.
---
What do you think about this review?
Comments
No comments posted.

Registered users may leave comments.
Log in or register now!