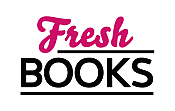 Sweet Romance + Thrilling Intrigue = February Best Reads
"A cold-hearted, ruthless and absolutely fabulous heroine!"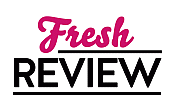 Reviewed by Monique Daoust
Posted May 1, 2015

Young Adult Paranormal | Fantasy Urban
Welcome to Cloudburst Falls, West Virginia "the most magical place in America", a sort of Southern Las Vegas where tourists flock to gawk at the monsters, pixies and magicks, people with magical Talents. Seventeen year-old Lila Merriweather has Talents, one of which must remain secret. After her mother died, orphaned Lila eventually ended up a clandestine resident of a library basement. She is admittedly a cheat, a liar and a thief, and that's how she earns her keep: she steals from the rich Families, those in power; Lila brings her loot at a pawnshop, which is owned by her surrogate father and all- around protector. Two Families are feuding for supremacy: the Sinclairs and the Draconis. However, one day a chance encounter with Devon Sinclair topples her whole existence; who knew that saving another's life could endanger your own?
COLD BURN OF MAGIC is the first book in the brand new Black Blade YA fantasy series that has all the making of a smashing success. Ms. Estep is known for her creative world building and strong heroine, and the author more than lives up to her enviable reputation. Without exception, the characters are splendid, the adolescent protagonists are totally believable, and their camaraderie rings true. Lila is an epic heroine: snarky, fearless; she definitely has an attitude but she has the tools to justify it; she doesn't wimp out and she doesn't make stupid decisions. The boys are justifiably in awe of her; how cool is that! The secondary characters are just as strong: I love those pixies, especially the unflappable Oscar.
I love what the author does with the magical side of the story: the Talents that some humans have are most inventive, and provide some astounding plot twists that had me nearly jumping up and down! To say COLD BURN OF MAGIC is action-packed would be a major understatement: the story is riveting from the opening paragraphs and it never lets up. I don't know if I would want to live in the often violent Cloudburst Falls, but I can't wait for my next visit to the magical town! COLD BURN OF MAGIC is all about Girl Power and I say hurrah to that!
SUMMARY
There Be Monsters Here. . .

It's not as great as you'd think, living in a tourist town that's known as "the most magical place in America." Same boring high school, just twice as many monsters under the bridges and rival Families killing each other for power.

I try to keep out of it. I've got my mom's bloodiron sword and my slightly illegal home in the basement of the municipal library. And a couple of Talents I try to keep quiet, including very light fingers and a way with a lock pick.

But then some nasty characters bring their Family feud into my friend's pawn shop, and I have to make a call--get involved, or watch a cute guy die because I didn't. I guess I made the wrong choice, because now I'm stuck putting everything on the line for Devon Sinclair. My mom was murdered because of the Families, and it looks like I'm going to end up just like her. . .
---
What do you think about this review?
Comments
No comments posted.

Registered users may leave comments.
Log in or register now!