"Great collection of stories"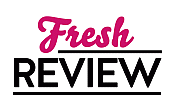 Reviewed by Gabrielle Lee
Posted April 26, 2015

I am always excited to see a new anthology from Violet Blue. Each new collection brings readers some great reads. I have yet to be disappointed with any of the past books. BEST WOMEN'S EROTICA 2015 edited by Violet Blue I another great collection of stories. The authors have created so many different worlds in these short stories. You will be hard pressed to not find a good read among them. You can find stories full of Doms and subs, men and women, gay and straight and so much more. I enjoyed visiting each and every new place and characters. The adventures that I found in these stories all made for some hot reads. I love finding new voices in the books from Violet Blue and was excited to find some in this collection as well.
These stories are fast paced reads that grab your attention right from the start and do not let go until the end. Some stories stood out more than others but as a whole this book is a good read. Each one is a good story with intriguing characters. Some of these stories are sweet and some are extra hot reads. I found a nice variety in this anthology. When you are looking for a nice hot and short story this is the book to pick up. There is bound to be a story for every reader to enjoy in this collection. I enjoyed all the different characters and how some of them grew and took a hold of their lives. I was taken through subway rides, internet chats, elevator rides and so many more adventures with these stories. Many had me thinking about what more could happen in these characters lives. They make a grab for what they want and get so much more.
BEST WOMEN'S EROTICA 2015 is full of some good stories that kept me glued to my seat enjoying all of the wonderful worlds that the authors have created.
SUMMARY
Women and desire are the focus of this lust-filled literary exploration. Violet Blue has her finger on the pulse of sex and culture today and is an in-demand sexpert sought after by the likes of Dan Savage, Forbes Magazine, Oprah Winfrey and everyone in between. There is no more in tune with what women want and, especially, what female readers want. Love, romance, and risk run rampant in this volume, expertly curated by Violet Blue, and she leaves no holds barred in stories that will steam up your reading glasses. From first time encounters to break-up sex, couples rekindling their spark and long-time partners engaging in game-changing experimentation, Best Women's Erotica 2015 guarantees the best erotica for women of the year (if not the decade).
Excerpt
I didn't know if Ron had made it to town yet, but I could feel his eyes on me anyway, uncovering the sexiest version of me.

I spent the first day in Burlington wandering around, shopping for clothes or camping gear or whatever was being sold in stores with nice, unobstructed windows. My movements became languid, unhurried and artful. I lost my fear of taking up space. Getting a jacket down from a rack wasn't just about reaching for a coat hanger and shrugging cloth away. Instead, I discovered the sensual joy of letting my purse slip down my leg to rest atop my upturned foot, pressing my breasts forward as I worked my shoulders back to free myself of my current denim, then stretching my bared arms wide as I spread out new leather and breathed in its scent.

All day long, I imagined the click-click-click camera sound effect that gets played in movies when someone photographs a character from afar, and accompanied it with visions of a telephoto lens and Ron at the other side, manipulating the focus with one big hand and timing his exhales so as not to jog the device.

My voyeur and I had never met in person, but he was the one who came to mind whenever someone asked if I had a boyfriend. Our arrangement had lasted five years by then. Every couple of months I traveled for a weekend to a town I didn't know and gave

Ron hints about where I'd be. He always sent me the pictures afterward, and it made me feel like a celebrity to sit down at my kitchen table at home and deal out the glossy eight-by-ten prints he'd made of me, some in color and some in black-and-white. He usually caught some shots of me getting undressed before bed, sliding my panties down my thighs, but others he grabbed while I was out doing seemingly ordinary things, crowning me with unexpected sexiness. The pictures were erotic but generally not explicit, and more than once I'd caught myself wondering how my pussy would appear under his lens.

I knew that paparazzi often make celebrities miserable, but Ron and I inhabited a soft-focus fantasy version of that life, not the real thing, and god it made me hot.

Ron was at least a friend, but it was also easy to fantasize that I was a little in love with him. The longer we played the game, the more I felt it changing me, and even when I knew Ron wasn't there to see, I often caught myself standing with a certain thrust of the hip or idly sliding the hem of my dress a few dangerous inches upward.

By the time the Burlington trip rolled around, I was looking for a way to take things up a notch with Ron. As I tried on clothes and flirted with Ron's possibly present camera, I decided to skip the usual text messages we shared during our weekend vacations and make his paparazzi role feel more authentic.

Shutting off my phone, I picked up a bottle of red wine on the way back to my cabin in the woods outside of town and, once there, did my best impression of believing myself to be absolutely alone. Out on the back porch with a citronella candle and a book, I sipped a glass and pondered my next move.

The wine heated my skin, and I pulled off my light denim jacket, then kicked off my shoes, and finally used my big toes to peel away my socks. I flexed and pointed my bare feet, admiring my new pedicure and the shapeliness of my arches. Ron had proven partial to unexpected aspects of my anatomy, awakening me to the erotic potential of the curve of my earlobe and the profile of my naked calves. I ran a finger down my leg, my nerves awakening to the beautiful lines that Ron had revealed.

I allowed my hand to travel, and it seemed as if I was discovering myself for the first time. Knees. Thighs. Hips. Ribs.

Ron had photographed me topless a few times, and my pussy pulsed at the memory of the grainy black-and-white shots. They had made me feel like a foreign film star from a bygone era. My breasts had seemed so abundant, my nipples expressive, my unconcerned features impossibly sensual.

I wanted to bare myself right there on the porch, sunbathing with the casual entitlement of the rich and famous. After all that time, though, I wasn't sure exactly what Ron liked. Would he enjoy seeing me display myself deliberately, or would he read the act as tasteless and too obvious?

I toyed with my shirt as I considered, and with every breath I became more aware of my cunt. I pressed my thighs together for the pleasure of the tension, and gave in to a rhythmic set of squeezes.

The shivers running through my pelvis were just the sort of open secret I had enjoyed while downtown thinking of Ron. My hand hovered between the hem of my shirt and the waistline of my pants, but it didn't stray anywhere overtly sexual. I was sure, however, that my face betrayed what I was feeling. I could imagine the way a picture of me might look. Lips swollen with desire, eyelids half-lowered to partially conceal gathering sexual heat, nostrils flared, head flung back to an angle that revealed the length of my neck.

I adjusted the angle of my head to match my vision and closed my fingers around the top button of my fly. Instead of stripping on the porch, I teased myself and possibly Ron. A subtle tug on the button made the reinforced denim of my fly rub my clit through my panties. I yanked a little harder, until my outer labia parted around the cloth.

Reaching up to scratch the back of my neck, I pulled my bra strap along the way and closed my eyes to absorb the sensation of my breasts shifting and my nipples sliding along the insides of the silky cups that held them.

My hips rolled up of their own accord. I'd gotten myself almost hot enough to come. If Ron was watching, maybe he was wondering if I was going to actually touch myself. I wanted to, but a better idea interrupted my fingers before they could travel to my clit. A naughtier one.

With the speed of decision, I sat up and examined the wineglass.

I hadn't made much progress with its contents, and I was certainly sober enough to drive. I kicked aside my jacket and socks, opting instead to go out with more skin showing and wearing a sexy pair of heels I grabbed out of my luggage.

I preferred friends with benefits as sex partners, or at the very least online hookups with a decent amount of email and text messages first. Meeting a stranger cold was trickier—there was always the question of whether I would see anyone I liked, or if I'd say the right things. Maybe I should have worried about safety, but the idea of Ron watching made me feel as if I wasn't doing this alone.

Swinging into the bar, I felt like a character in a movie. Gravel crunched beneath my pumps, my hips swayed and I turned heads as I swept into the room and headed for the bartender. I ordered a whiskey shot, not because I normally drink hard liquor but because the person I was pretending to be would.

In seconds, men buzzed around me. Maybe it would have happened regardless of what I'd been feeling—Ron's pictures had been forcing me to recognize my own loveliness—but I believed the men were attracted to the sexiness oozing out of me, the show that I was still putting on for Ron.

Having my pick of men made me feel decadent, as if I'd gone shopping at a high-end store. I wanted someone interestingly photogenic. Not the generic Adonis common to underwear commercials, but the sort of person whose looks might be ugly and might be beautiful.

It didn't take long to spot him. The man bore acne scars on his cheeks and the uneasy squint of someone only recently acquainted with contact lenses. But there was also a grace to his hands and a poetic something about his lips. He was dressed as if he'd just gotten off work at a bank, but he'd stretched his earlobes around large, black, wooden discs. His skin looked warm and golden.

I glanced toward him more than once, and the shape of his face seemed to change at each new angle. In profile, his high, sharp cheekbones stood out. Straight on, I noticed roundness at his jaw that softened his appearance. Despite the abundance of hipsters in Burlington, he was clean shaven. He caught me looking, and the side of his mouth curled up into a smile that would have been arrogant if he hadn't immediately ducked his head to study his hands with more interest than they warranted.

I grinned to myself and carried my whiskey over to him, getting a little thrill from the obvious disappointment of the men I left behind to do so. His name was Jonas. I talked to him for a while, mostly because I sensed that he needed to be set at ease.

He was interested, though, and clearly looking for company, so eventually I let my toe tease the side of his calf. His eyes widened, and the wonder in his expression gave me a rush of power. His coarse black hair tickled my lips as I leaned in close to whisper in his ear. "I'm not in town for long," I told him, "but I'm here tonight…"

I didn't have to say much else. Everyone wants to be desired. I told him that I liked the way he smelled, and then I admitted that I wanted to see him naked. I told him that the moment I saw him, I wondered what his fingers would feel like inside my pussy.

At that, he gripped my wrist. "Can I take you somewhere? You can find out."

I smiled and pressed my breast against his arm. "I've got a cabin."

He chatted nervously on the drive. I could tell he wasn't used to being picked up by a woman, and wasn't used to riding in the passenger seat. The wheels turning in his head were practically visible. I knew he'd seize any chance to take control of the way this night was going, but as long as he let me get us to the spot I had in mind, I was down for whatever he wanted.

My car bounced along the dirt road that led to my cabin. Jonas cleared his throat. "Do you just…do this? Like, often?"

I shot him a sideways look. I hoped he wasn't the type of man who needs a woman to pretend it's been a while. "If I do?"

He shrugged. "If you do, then I'll assume you, um, know what you're doing."

I felt my expression soften. I took one hand off the steering wheel to touch his thigh. "I want us both to have fun tonight. I'm not going to make you play guessing games. I'll tell you what I want to do, and you should do the same for me."

Jonas blinked, then grinned. "It's too bad you're not in town for long. I think I could get used to you."

I told him the truth. "Sometimes, it's more fun this way." There was, after all, a reason that Ron had been my most regular liaison for the past several years. I loved the thrill of pursuit and the first blush of discovery. Fighting over the covers—not so much.

I parked beside my cabin and pretended to stretch my neck. Really, I was checking for any hint of Ron's presence. The trees around my little wooden structure were dark and silent, but I thought I could feel him there nonetheless.

Turning back to Jonas, I started us off with a long kiss, leaning over the parking brake, stabilizing myself with one hand on his thigh and the other on his chest. I took control, my lips on the outside, my tongue pressing into his mouth. When I pulled back, he was breathless, and I rested my forehead against his to let him recover.

"Now you," I whispered.

He came at me slowly, pressing a series of kisses along my jaw, lingering at the corners of my lips. His fingers brushed my cheek, the gesture romantic, and I inhaled the clean spice of his aftershave as he took my mouth. I was getting impatient, sliding my hands under his shirt, but Jonas stopped me, catching my wrists and pushing my arms back toward my sides. Being forced to slow down stoked my desire more firmly. I had time to notice the way his tongue stroked mine, the heat of his fingers, the proximity of his teeth.

My thoughts went to Ron again. Could his lens capture my body's growing need? What would it reveal about the way Jonas touched me?

My lover released my mouth, and I saw my own lust reflected in his dark eyes. Under the light and shadow coming off my cabin's door light, Jonas was breathtaking, the in-between quality that had attracted me at the bar transforming him into a work of art.

"Let's get out of the car," he said.

"Do you need anything?" I asked, as I worked the key in the front door. "A drink?"

"You know what I need," he growled into my ear. Jonas tugged me toward the bedroom, but I pulled him to the back porch.

"I want to be outside," I told him. My throat tightened, and I revealed more than I'd intended. "I want to do it where we could be seen."

As soon as the words were out, I bit my lip, worried that I'd put him off, but Jonas gripped my hand tightly and led me to the edge of the porch. He settled my body against the railing, facing the trees, and stepped in close behind me to let me feel the hard length of his cock. "You should have told me earlier, baby. I would have done you in the parking lot behind the bar."

He dipped his mouth to my neck while he eased my shirt open.

"Would you have enjoyed that? Getting f**ked against the trunk of your car?" He stuttered a little on the dirty talk, but I liked that Jonas was warming up for me. I shivered and shook my head, managing a laugh through my arousal. "I want the risk, but I don't want to have to hurry."

"Oh. You want to stay out here all night."

Leaning my head back against Jonas's chest, I smiled for Ron. "All night. What do you want?"

"I want to put my fingers inside you."

Jonas lifted my breasts out of my bra, and I undid my pants so he could get his wish. Kicking off my heels and stepping out of my jeans, I guided one of his hands to my pussy.

The day had been warm, but the night air was cool on my bare legs. I thought of that camera click as Jonas cupped my cunt in his palm, and then began to probe my labia through my panties.

I was wet enough to moisten the fabric as it slid between my lips. Jonas sucked air in through his teeth as he slipped a finger under the elastic and found his way to my entrance. "You're dripping."

"I know." I couldn't stop thinking about how I looked from the woods. Arching my back to give him better access to my pussy, I bent forward so that my breasts spilled over the porch railing. My hair fell across my face, and I imagined the sense of mystery that could bring to a picture, my expression hidden except for the outer curve of my smile.

Jonas pushed my panties down to my knees. He traced a circle around my entrance with one fingertip, and my knees quivered. I liked that he took his time playing in the folds rather than just plunging in. A second finger joined the first, teasing me open, stretching me experimentally. With his other hand, he toyed with my clit, manipulating the hood, brushing lightly over the exposed bundle of nerves, rubbing the sides of the shaft.

"How do my fingers feel?"

"Amazing."

"Was it just my fingers you wanted?" He bumped his erection against my ass, and I grinned over my shoulder and pretended to consider.

"You've got a good point," I said finally. "I think I might like your tongue as well."

Jonas chuckled. "Greedy."

But he got to his knees.

I turned around and drew his head to my crotch. If I'd had a camera, I'd have been taking pictures myself. I adored his shapes and lines. His cheekbones seemed alien in the half-light, and moisture glittered on the tip of his tongue when he pressed it toward me. He didn't have enough hair to grip, so I petted the back of his head once and then tucked my hands behind me so as not to obstruct my view.

His tongue felt good, don't get me wrong. Jonas had an excellent sense of pacing. He was patient and precise. What was really getting me off, however, was thinking about the shots Ron could be taking. Would he like it from behind, where it might not even be clear that I was getting head? I could imagine the sexy subtlety in the angle of my spine, the way my fingers knotted together, the bend of my neck as I looked down at Jonas. Or would Ron prefer a side angle, one that showed Jonas's lips against my mound and the panties that had slipped farther down my legs to curl around my ankles? What angles could he capture with that miracle camera of his? Was it possible for him to get under the porch and take shots upward through the slats? Could he manage a picture of my pussy oozing juices onto Jonas's chin? Could he capture the spread of my legs?

I threw my head back and came against Jonas's mouth, dreaming all the while of Ron photographing my cunt in extreme close-up. Its spasms of pleasure felt all the more emphatic and intoxicating as I envisioned them in black-and-white, printed on high-quality matte paper.

Jonas slipped a finger inside me as I came, and it deepened my pleasure to clench around him. "You've got quite a grip," he murmured after I wound down.

I raised an eyebrow. "You'll feel it more if you put in something bigger."

"So I get to use that condom in my wallet after all."

"Very much so. And maybe even a few of the condoms in mine. If you're actually up for staying out here all night."

"You're going to have to drag me off this porch in the morning."

I bent over to kiss him, taking a moment to lick around his lips and taste my own juices. "What's your favorite position?"

"I want you to ride me."

I grinned. I could already see it. Breasts bouncing, arms flailing, thighs flexing. Animalistic lust on my face. His cock kissing my outer lips and then pushing its way through and inside as I lowered myself onto him. I shivered at the thought of how all that would look.

Nudging Jonas with a toe, I peeled away the rest of my clothes. "Get naked for me," I told him. As I tossed my bra aside, my brain went click-click-click, and then I imagined the noise again as he unzipped his fly to reveal a proud cock, gorgeous and veiny and already weeping with need.

The rest of the night, that sound was never far from my mind. Click-click-click as I took him deep. Click-click- click as I gripped his shoulders for balance and sweated. Click-click-click as we changed positions and I settled onto my hands and knees. Click-click-click as I suckled his softened cock through a moment of peace.

As it got later, I convinced Jonas to admit to more of his secret desires. Click-click-click as I showed him how I touch myself. Click-click-click as I probed his ass with one gentle finger. Clickclick- click as he licked the webbing between my toes.

When morning came, it was as if we'd spent a lifetime together. I tugged him to his feet and slung my arm over his back as we watched the sun spread delicate dawn bruises over the sky. I pressed a kiss to Jonas's cheek and promised that I would text him if I ever came to Burlington again, and I hoped he understood that I meant it.

He embraced me, his fingers gripping my ass hard enough to hurt, but then he did as I'd asked and let me go. He remained silent as I drove him back to his car, but as he stepped out, he nodded and gave me a soft smile. I watched him until he drove away, and I thought there was something different about his gait. I wondered if mine had changed as well.

Then, I headed back for the cabin. I was tired from everything I'd done with Jonas, but for me the morning held more than falling action. My cell phone waited on the kitchen table where I'd left it. My thighs clenched as I anticipated finally finding out what Ron thought of all this.

I prevented myself from running into the house. There was no cool to my walk, though, and I fumbled the keys twice trying to get in the front door. The phone seemed to take forever to start up, and I tapped my foot impatiently as it played music and displayed graphics and searched for a network.

Ron's first set of texts appeared. Hello, baby. You look smoking in that leather jacket. And you know just where to stand. Either that, or there's no such thing as bad lighting as far as you're concerned. I bit my lip. Normally, I would have answered that, flirting back. I didn't want to have hurt him with my silence.

Scrolling through, my evening replayed in phases. So you're not answering me this time? But I see that wicked look in your eyes. This is how you want to play it?

Later: That boy has no idea what he's getting into. He really had been with me all night. It warmed my heart to know I hadn't invented my sense of our connection..

And after that, no texts at all for hours. Hopefully because Ron's fingers had been too busy with his camera. At the very bottom of my phone's log was Ron's final text, sent only a few minutes before. Fuck. I just about lost my mind last night.

There was nothing else. Ron had to know I f**ked other people. I'd never pretended to be celibate or exclusive. This was, however, the first time I'd f**ked someone during one of "our" weekends, and my heart pounded as I hoped I hadn't miscalculated. I'd wanted to take things further with Ron, not drive him away.

I was barely able to look at my phone's screen as I texted my reply. You okay?

Ron must have been waiting. He answered in seconds. I need to see you.

I still didn't know if that was good or bad, but I couldn't take time to think. I stepped outside.

The trees rustled. A man's shape appeared. After everything we'd been through, I expected him to seem familiar, but he didn't. For a moment, we just stared at each other, eye to eye for the first time, no camera lens between us.

He was younger than I'd thought, and darker and slimmer. If he'd been at the bar the night before, I would have chosen him. I supposed that his taste for old-school camera gear had made me imagine an older man, gone to seed. The man before me was in his prime, however, vitality radiating from his eyes, so full of artistry that it seemed to have burst out of his body and manifested on his skin in the form of vibrant tattoos.

"Show me your pussy," he commanded.

My cunt thrummed as I stripped for him. His gaze hit my skin with more intensity than a slap. I trembled. Gripping my labia, I spread myself for him. Ron stepped closer.

I didn't know if he was going to touch me, or if he wanted to f**k me now. I wasn't sure if I wanted that to happen. I liked him as a voyeur, and what we had was working. I didn't want it to change; I just wanted more of it.

It was hard to breathe as he approached, closer and closer, so much silence between us that I imagined I could hear grass stalks bending under his black boots. "Open it wider," Ron whispered. "I want to see what you look like freshly f**ked."

I did as he ordered and couldn't resist brushing a finger over my clit, making myself shudder. There was a click- click-click. I glanced up in surprise, and there was the camera I'd been thinking of all night, as if straight out of my imagination, and the noise of it was real, not just in my head.

"Keep it up, baby," Ron said. "Make that pussy quiver for me."

I gave a big exhale and leaned back against the cabin's outer wall. I put two hands on my cunt, one pressing fingers inside and the other teasing my clit. Click- click-click. Click-click-click. Ron and I stared each other down, and I felt full of him, connected to him, understood by him. There was no need to speak. He could see everything I needed him to see.

Orgasm took me, and Ron was right there with me, his focus close on my pussy, his camera saying click-click- click.
---
What do you think about this review?
Comments
No comments posted.

Registered users may leave comments.
Log in or register now!