"You will never look at those sweet stuffed bears the same way after reading this tale of terror"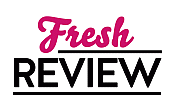 Reviewed by Lynn Cunningham
Posted April 21, 2015

Novella / Short Story | Horror
Ten year old Josh Leary is still grieving over the unexpected death of his father two years earlier when his mother marries another man. His step-father, Michael, is not someone that Josh likes at all. Michael shows a different side to Josh when Josh's mother is not around and that side is not nice.
Therefore, when Michael asks Josh's mother to present her son with an old ragged teddy bear that used to be his when he was little, Josh wants nothing to do with it. In Josh's eyes, the bear is ugly, smelly and feels weird. To make his mother happy, however, Josh accepts the bear and hides it under some clothes in his closet.
That evening, Josh learns a little more about the horrible little bear when he comes to his room only to find the bear sitting on his bed, grinning at him. From that point on, Josh does everything he can think of to get rid of this bear. The problem is that the bear is always sitting back on Josh's bed eventually.
Convinced that the bear is evil and, possibly, deadly, he finally comes up with a plan to get rid of the bear permanently. If it does not work this time, Josh and his mother may be in real danger.
THE BEAR WHO WOULDN'T LEAVE is a deliciously wicked little tale that will have you looking out of the side of your eyes at any stuffed animals that may be around you. I promise you that this is the most evil little stuffed bear that you will ever meet. As the story unfolds, I was reading faster and faster because I simply had to know who was going to win this battle of wills.
Children make for wonderful characters in horror books and Josh is perfect in his role as the "just this side of abused" child. But he is a strong little boy that made me want to help him along in his attempt to rid his life of this awful bear. I loved the little world that was created and found it to be not only entertaining but very credible.
J. H. Moncrieff is not a writer that I was familiar with when I read THE BEAR WHO WOULDN'T LEAVE, but I will certainly be watching for more work from her. Get a copy of THE BEAR WHO WOULDN'T LEAVE and you will become an instant fan, too.
SUMMARY
Sometimes evil looks like a fuzzy teddy bear.
Still grieving the untimely death of his dad, ten-year-old Josh Leary is reluctant to accept a well-worn stuffed teddy bear from his new stepfather. He soon learns he was right to be wary. Edgar is no ordinary toy...and he doesn't like being rejected. When Josh banishes him to the closet, terrible things begin to happen.
Desperate to be rid of the bear, Josh engages the help of a friend. As the boys' efforts rebound on them with horrifying results, Josh is forced to accept the truth— Edgar will always get even.
---
What do you think about this review?
Comments
No comments posted.

Registered users may leave comments.
Log in or register now!