"Intriguing steampunk takeoff of an old classic"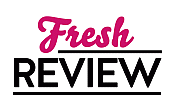 Reviewed by Debbie Wiley
Posted April 20, 2015

A murderer is at work and Dr. Eliza Jekyll is determined to stop him, using the latest gadgets and technology available to a crime scene investigator in an alternate version of Victorian London. "The Chopper" is crafty and it will take all of her skills to uncover his identity. Meanwhile, Eliza has to deal with Royal Society member, Captain Remy Lafayette, while keeping a secret that could get her killed. Eliza has a second personality, Lizzie, who is becoming stronger and stronger and Eliza fears being accused of witchcraft and sentenced to death. However, Remy has a secret of his own. Will Eliza and Remy learn to work together in order to stop "The Chopper"?
I love the classic novel, The Strange Case of Dr. Jekyll and Mr. Hyde, so the idea of a steampunk retelling of this favorite guaranteed THE DIABOLICAL MISS HYDE would be a must-read for me! THE DIABOLICAL MISS HYDE is the first book in the Electric Empire series and, as you would expect, there are some unresolved story threads. I can't wait to see more of the deadly but oh- so-suave, Mr. Todd in future books!
The character development in THE DIABOLICAL MISS HYDE is superb! Viola Carr does a marvelous job with the two personalities, Eliza and Lizzie. Their voices and personalities are quite distinctive and it is easy to follow along, particularly when they begin emerging near simultaneously. I like how we get to know the other characters gradually, as it adds to the aura of mystery where everyone is a suspect.
THE DIABOLICAL MISS HYDE is an intriguing steampunk takeoff of an old classic as Viola Carr delivers readers a story that is well worth reading. The story itself is complete with just enough tantalizing tidbits left unresolved, leaving the reader wanting the next book right now. I look forward to seeing the Electric Empire series unfold.
SUMMARY
Forensic science, magic, mystery, and romance mix in this edgy steampunk fantasy—a retelling of the horror classic, in which Dr. Eliza Jekyll, daughter of the infamous Dr. Henry Jekyll—pursues a dangerous murderer in an alternate Victorian London.
In an electrified Victorian London, Dr. Eliza Jekyll is a crime scene investigator, hunting killers with newfangled technological gadgets. She will need every advantage available to catch a terrifying new psychopath splattering London with blood. Hidden in the grimy shadows, the fiendish murderer preys on beautiful women, drugging them before slicing off their limbs. Finding the "Slicer" can make Eliza's career . . . or unmask her darkest secret. Like her father, she has a hidden second self that emerges when she drinks his forbidden magical elixir. Just a few sips, and a seductive and impulsive Lizzie Hyde is unleashed.
The members of the Royal Society do not trust Eliza, and they send their enforcer, the mercurial Captain Lafayette, to prove she's a dangerous sorceress. The careful doctor knows that one wrong step can make her prey to the clever Lafayette, a man who harbors an evil curse of his own. No matter how much she craves the elixir, she must resist.
But as the Slicer case draws her into London's luminous magical underworld, Eliza will need the potion's power to help her . . . even if it might attract the attentions of Lafayette. .
Even if it means setting the wild Lizzie free. . . .
---
What do you think about this review?
Comments
No comments posted.

Registered users may leave comments.
Log in or register now!