"A new breed of magical human in a young adult novel with taste."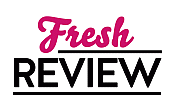 Reviewed by Ashleigh Compton
Posted April 11, 2015

Alison McKye is different. It's not that she's adopted or that she's shy or anything like that. She has a special ability: she can influence the thoughts and actions of those around her. Though she does actively use the power, she uses it so she will not be noticed. She hides herself from her peers by wearing nondescript clothing. Shortly after a disastrous first day of school beginning her senior year, she discovers that she's not the only one. It turns out there are many dewings— children of Atlantis—who have mental powers beyond imagining. Her mother and father were on the run when she was born and put up for adoption, and now Alison must fight those her mother fled from in order to protect her family and new friends in ATLANTIS RISING.
The idea of the dewings is very interesting. The idea that people coming from Atlantis have mental powers which elevate them above the normal humans is fascinating and wonderful. This concept has a lot of power and I think this novel makes an excellent use of it. Alison is a very strong character and her power is very central to her character. She is talented and smart, and refreshingly honest with herself if not with her family.
My only real complaint about this novel is that other than the dewings, everything else is relatively predictable. The adopted girl with a mysterious past turns out to have a power. The cute boys and their friends also have the power. She's in high school and she's dealing with crushes and magic powers at the same time. I could have told you all of this just by reading the blurb on the back cover of the book.
Overall, it's a good young adult novel. It's not necessarily giving us something brand-new and dangerous, but that's okay. It will be well received by people who enjoy magical stories with good pacing and good characters. ATLANTIS RISING is a very nice book with a great heroine and an interesting new creature.
SUMMARY
I am different. I have always been different, but no one can know or my life will be in danger. So I hide in plain sight, wearing drab clothes and thick glasses and trying to be invisible. I'm so good at hiding, no one has ever noticed me. Until Ian…the mysterious and oh-so-cute boy I know I need to avoid.
I am an expert at being invisible. But while I live amongst you, I am not the same. I am a Dewing. One of the children of Atlantis. We heal quickly, learn faster, and have unique gifts that allow some of us to manipulate and sense things humans don't. I knew I wasn't alone. But now there is Ian Palmer—and he, too, is different. Now I have been seen.
And more terrifying still, I am wanted...by those who would destroy everything and everyone I love.
Excerpt
I left my house the first day of my senior year thinking I had everything under control. Fillmore High, better known as Feel-Me-More High, wasn't a complicated place to navigate. I'd spent the last few years observing my classmates with a kind of hungry curiosity, so the social network wasn't difficult to steer through. The plan for this year was to get decent grades, keep my head down, and stay out of trouble. I didn't like my life in the shadows, but lives depended on me staying as invisible as I could.

The problem was, my mom stopped at the main entrance of my school rather than the side entrance like she'd promised, and we were in her candy-apple-red Porsche Carrera. Several kids had gathered in groups on the lawn. They all turned to see who would get out of such an obnoxiously expensive car in front of a run-down public school in a sketchy part of town. It was a valid question. I'd attended a nicer school closer to our house until my sophomore year, when I'd begged my parents to transfer me out of district. I'd wanted new start where no one knew me. To be honest, I'd come to like the crumbling monstrosity that was Fillmore High School. People tended to mind their own business and there was a certain charm to the old architecture in the area.

Cursing my luck and my adoptive mom's insistence that I be chauffeured around like a twelve-year-old, I grabbed my backpack to get out. Mom gripped my arm, stopping me. "I've got to teach a yoga class this afternoon," she said. "You can catch the bus to work, right?"

I rolled my eyes. "Why didn't you just let me drive myself? I have my own car. I'm ridiculously responsible. I even pay for my own car insurance."

Mom patted my knee. "Don't be mad, Alison," she said, looking reminiscent. "I wanted to drive you one last time."

She could be aggravating, but then, I'd heard most parents could be. A ride to school on the first day was a family tradition, and not much topped tradition when it came to my mom. Catching the bus to work would be a major pain, but it was impossible to stay angry with her. I smiled. "Sure," I said. "I'll manage somehow."

As she pulled away in her flashy car, the stares of a least ten kids zoomed in on me. I formed a thought— The flag is on fire—and pushed it into their minds. Expressions of shock and astonishment crossed their faces and their heads turned quickly toward the flagpole in front of the school.

I sighed in relief. The results of my thought transference were mixed. Sometimes it worked like a charm; other times I had a hard time making it stick. Fortunately, it worked this time, and no one gave a crap about me as I continued on.

I switched my backpack to the other shoulder while the sun's heat beat down on my back like a death ray. It was seven thirty in the morning and already eighty-five degrees. That's how August in Las Vegas was. You accepted it after a while, but you never got used to it.

I opened the heavy glass doors at the front of the school, and a gush of cool air hit me. Fillmore might be a crumbling pile of bricks, but the air-conditioning was top-notch. It had to be, or the student body would die of heatstroke. Several people watched me come in, so I kept my expression bland, and their eyes glazed over with a lack of interest.

Dressed in my usual camouflage—jeans and a nondescript T- shirt—I wasn't much to look at. I wore thick-rimmed glasses and no makeup. I also pulled my dark hair into a bun at the back of my neck, which added greatly to the blah factor. I'd designed my style to look like paint on the wall—there but rarely noticed.

Putting my earphones in, I turned up the volume on my iPod and stepped into the crowd. The place reeked of cheap cologne, drenched on the boys with reckless abandon. People were wearing their best, which in Vegas was usually a new pair of shorts and an overpriced T- shirt. Everyone was trying to impress but appear casual at the same time. Not many managed it. I watched the smiles and conversations around me, feeling the familiar bubblings of envy.

I didn't have friends at Fillmore High, not a single one. I wasn't friendless in the sense that I couldn't make them. I practiced good personal hygiene and could carry a conversation. I'd been a sociable and outgoing girl once, but that version of me had gone into storage years ago. I kept things as impersonal as possible now.

I pushed and dodged my way through groups of talking kids until things started to thin out around the north hall. Only a few people had gathered there, and most of them stood alone, working the dials on their lockers.

Skirting around a janitor wielding a mop and bucket, I tried not to gag on the pungent odor of industrial cleaning supplies. The north hall always smelled funny because it was home to maintenance and supply closets. It was long and dark, too, giving it a creepy feel. It wasn't anyone's first choice for a locker assignment. Except for me. I'd wanted one there because the majority of the metal boxes around it would stay empty for the year.

I found my locker and flipped the dial back and forth. I didn't need a written reminder of the alpha sequences…or anything else, for that matter. One of the benefits of being like me was perfect recall. Since my eighth birthday, everything I'd seen or heard had been stored away in a neat filing system in my brain. The lock clicked under my fingers, and I stacked some notebooks on the bottom shelf. Then I stuck a mirror and a picture of my dog to the inside of the door. The result wasn't homey, but it appeared occupied and that was good enough for me. I would open it a couple of times each day, but I would never leave anything I actually used inside it. One of the rules I lived by was keeping my personal things with me at all times.

Halfway down the stairs to my first class, a gangly boy and a girl who was round in all the right places were putting the Feel-Me-More back into Fillmore High. It was impossible to get around them, so I cleared my throat loudly. When they didn't look up, I tapped the boy on the shoulder. He mumbled something like "Go away" but didn't shift. I focused and then sent "Move" into both of their minds.

The girl backed against the wall and the boy quickly shifted to resume his Velcro stance against her. I squeezed by them.

"Sounded like a ceiling tile came down," he answered.

I faded into the darkness below with a big smile on my face.

I was the first to arrive for AP English. The room was typical of most in the building, boxlike, bars on the windows, and white walls with brown carpet on the floor and up the kickboard. The only thing missing was a straitjacket.

The desks had been arranged to form a tight semicircle at the front of the room. I was going to have a neighbor on at least one side no matter where I sat, so I chose the chair farthest from the door. Unzipping my backpack, I got out the supplies I would need. I'd turned getting ready for class into an art form. I could stretch getting my stuff organized on my desk out for two minutes. Those who lived in the shadows learned to look busy even when we weren't. As usual, I kept my head down while the class filled up fast around me. When a warm body slid into the chair next to mine, I looked through my lashes to see who it was.

Connor McKenzie was cute and always dressed to perfection. He even ironed his shorts. He was also notoriously talkative. Opening my notebook, I began doodling, hoping he'd see the illusion I worked to create…a silent uninteresting girl.

I cursed internally when he cleared his throat in preparation for conversation. It wasn't that I didn't want to talk to him. It was that I shouldn't. Knowing what was coming, I formed the thought Talk to the girl on your right.

The girl on his right was the female half of the kissing couple from the stairwell. The boy half was sitting next to her, and they were still exchanging saliva. Connor wasn't ballsy enough to intrude on that type of conversation, and I couldn't say I blamed him. He turned back to me instead. "You're Alison, right?" he asked.

I nodded.

"You're a senior."

I nodded again and sent the thought You don't want to talk to this girl into his mind.

My transference would sometimes short-circuit if the target was really fixed on something specific. Talking was as necessary to Connor as breathing was to the rest of us, so he continued, "We're all seniors then. Except for him." He gestured toward a really cute blond boy sitting across the room next to a girl with curly hair. "That's Ian and Brandy Palmer. They're new. I think they're cousins or something."

I nodded a third time, hoping my silence would discourage him. I should have known better. Nothing discourages a talker when they're in the mood.

"So, what's your last name?" Connor asked. "I know your first name is Alison because we had trig together last year. Mr. Yardley called on you sometimes. You always got the answers right."

Rather than let Connor draw attention to us by looking like he was talking to himself, I gave in. "My last name is McKye," I said.

"Hey, that's Scottish. I'm in a Scottish heritage group online. I'll give you the site. You should join. It's—"

"I don't have Scottish heritage," I replied, cutting him off. "I'm…adopted."

Mrs. Waters, our teacher, walked in, putting an end to Connor's questions. Which was good because he seemed the type that wouldn't hesitate to pry into someone's adoption, and I really didn't want to go into how I'd been passed around in foster care for five years before the McKyes came along and rescued me.

Calling for our attention, Mrs. Waters started handing books around. In a no-nonsense tone, she told us to open our poetry text to William Blake's The Tyger . Then she asked Melissa, of the make-out pair, to read it aloud.

I followed along with half my brain while Melissa read. The other half of my brain retrieved a picture of the room and everyone in it. With the exception of the hot guy and his cousin across the room, I knew all of my classmates. There were only eleven of us in the room. I hadn't anticipated so few. Such a small group would be difficult to hide in, and it worried me. My stomach was doing nervous flip-flops when I glanced up and met the eyes of Ian Palmer.

He held my gaze and the corners of his mouth tipped up in a slow smile. It was a nice smile…warm and friendly. I was tempted to smile back, but studied my book instead. Melissa finished the last two lines of Blake's The Tyger: "What immortal hand or eye / Dare frame thy fearful symmetry?"

Ian would be another complication. I'd known before Connor pointed him out that we had AP lit together. I'd stood in the registration line with him last week. He was blond, about my height, with a long, strung-out build that told me he was growing upward faster than outward. My younger brother was going through the same kind of growth thing. Ian's eyes were an unusual color. From across the room, they appeared to be light blue. But up close, there were flecks of green, like the turquoise stone in a Navajo bracelet my mother owned.

Judging from the way he'd smiled at me, Ian remembered me from registration, too. And it didn't give me a warm fuzzy feeling.

"You will all be expected to read material in class when called on," Mrs. Waters continued, "and you will be assigned two in-class presentations each quarter."

More bad news. In-class presentations didn't fit with my plan to stay invisible. Mrs. Waters picked up some Post- it notes from off her desk. "I have the names of five poets in my hand," she continued. "You will each pick a slip of paper and partner with whoever gets the same poet as you."

My stomach churned as I took my paper and unfolded it. "Lord Byron" was spelled out in dark print. Stomach problems stayed with me for the rest of class and got worse when everyone started searching for their presentation partners afterward. I overheard Connor's exclamation of happiness when he found out he had Keats, the same as Nate Hopkins. Whether Nate was as delighted as Connor, I couldn't tell. Ian's cousin, Brandy, was standing close to Michael Larson, their eyes locked on the Post-it note in her hand. Evidently they were partners, too.

I repacked my things, trying to figure out how I was going to handle the situation. Nervous energy made me drop my class schedule, and it fluttered to the floor. Annoyed, I bent to get it and then started walking without looking up. It came as a complete surprise when I walked into a soft cotton shirt and the surprisingly strong chest beneath it.

Finally, physics class had taught me something I could reference. When two objects collide, the lighter one gets knocked farthest off course. I was the lighter object, and I felt myself careening off balance with no hope of correction.

My last thoughts were that my head was in line to collide with the edge of the desk where Connor had been sitting, and that the chest responsible for my imminent pain belonged to Ian Palmer.
---
What do you think about this review?
Comments
No comments posted.

Registered users may leave comments.
Log in or register now!