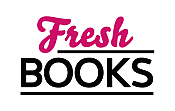 Summer Reads are HOT in July!
"The pageantry is only just beginning!"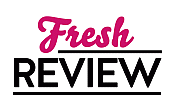 Reviewed by Ashleigh Compton
Posted April 11, 2015

A former pageant winner with a family of three, only one who meets her expectations of femininity. An eight-year old girl who just wants a Snickers and the ability to see her friends on weekends. Two boys who don't know they're being neglected. A harried hospice nurse with a teenage mistress. A teenage girl all alone in the world whose grandfather dies on her eighteenth birthday. A devoted mother and grandmother whose talks to Jesus may or may not be all in her mind. All these and myriad pageant moms and girls meet in a novel which shows the consequences of the world of child beauty pageants and the obsessions which lead a family to be stuck in the life.
PRETTY UGLY is not an exposé of the pageant world; rather, it is a critique on what we already know. The world has a love-hate affair with child beauty pageants, and with good reason. Miranda and her daughter Bailey show us exactly what goes on behind the scenes. A nine-year old is stuck on a regimented diet because her seventy-five pounds is judged by her mother to be too heavy. She sneaks candy bars under her trophies and eats them when her mother thinks she's on the elliptical. Miranda is no slacker herself. Though she is pregnant, she refuses to rise above one hundred forty-seven pounds. Her own preoccupation with her looks is the tip of the iceberg for Bailey and for the unborn daughter, already named Brixton.
The details of the family life are truly horrifying for the uninitiated. Even though she has two boys, she does not deal with them at all. They have racked up horrible debt in order to keep Bailey in pageants. The husband's affair nearly costs him his family just as his fourth child is being born. I am not surprised to find these things in the pages of a book. What I am surprised at is my ability to simultaneously sympathize with every main character. Miranda is not evil, nor is she a blind woman, she just has preoccupations. Joan, the grandmother who makes coffee for Jesus, is crazy but well-meaning. The girlfriend, Courtney, is a spoiled brat who is just now coming into adulthood while having no clue what to do with it. I genuinely liked almost every character. While it's arguable that Miranda and Courtney are the protagonists, there is no clear antagonist. Everyone acts in their own best interests, or acts for others, as dictated by their tastes and means.
The dealings with the pageant moms and camera crews are humorous enough to make a book on their own strengths. Bailey's sabotage of her diet and exercise routines is so grown-up you forget that she's nine until someone says so. This is a really fun book, which I have no problem believing is true to life. It was a quick read and I think it's enjoyable for about anyone. Love child pageants or hate them or somewhere in between, PRETTY UGLY is a novel about people touched by the life whether for good or ill.
SUMMARY
From a writer/producer of Family Guy, a satirical look at a dysfunctional southern family complete with an overbearing stage mom, a 9 year-old pageant queen, a cheating husband, his teenage girlfriend, a crazy grandmother, and Jesus.
After eight-and-a-half years and three hundred twenty- three pageants, Miranda Miller has become the ultimate stage mother. Her mission in life is to see that her nine-year- old daughter, Bailey, continues to be one of the most successful child pageant contestants in the southern United States. But lately, that mission has become increasingly difficult. Bailey wants to retire and has been secretly binge eating to make herself "unpageantable;" and the reality show Miranda has spent years trying to set up just went to their biggest rival.
But Miranda has a plan. She's seven months pregnant with her fourth child, a girl (thank God), and she is going to make damn sure this one is even more successful than Bailey, even if the new girl is a little different.
Miranda's husband, Ray, however, doesn't have time for pageants. A full-time nurse, Ray spends his days at the hospital where he has developed a habit of taking whatever pills happen to be lying around. His nights are spent working hospice and dealing with Courtney, the seventeen-year-old orphan granddaughter of one of his hospice patients who he has, regrettably, knocked up. With a pregnant wife, a pregnant teenage mistress, two jobs, a drug hobby, and a mountain of debt, Ray is starting to take desperate measures to find some peace. Meanwhile, the Millers' two sons are being homeschooled by Miranda's mother, Joan (pronounced Jo-Ann), a God-fearing widow who spends her free time playing cards and planning a murder with Jesus. Yes, Jesus.
A bright new voice in satirical literature, Kirker Butler pulls no punches as he dissects our culture's current state of affairs. It's really funny, but it's also pretty ugly.
---
What do you think about this review?
Comments
No comments posted.

Registered users may leave comments.
Log in or register now!