"Finding joy from Random Acts of Organizing!"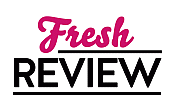 Reviewed by Audrey Lawrence
Posted April 6, 2015

Most people love of the idea of a clean, uncluttered home environment, but at the end of the day when we are wrung out from work, tuckered out from playing with the kids or organizing them for all their outings, our good desires get tossed in the bin and what should be tossed there doesn't get done.
CLEAR THE CLUTTER, FIND HAPPINESS has some very good solutions for this perennial problem and it can quickly be picked up and read while you are waiting for the microwave to ding. Like the clean sweep of a mop on a TV ad, Donna Smallin's latest book, CLEAR THE CLUTTER, FIND HAPPINESS, has tips and inspirational quotes to get you keen on tackling and taming the clutter-beast in your home.
Smallin is the best-selling author of over a dozen books on organizing techniques, decluttering tips and how to bring enjoyment back into your life by simplifying things in the home. She notes that the two biggest causes are things that are out on surface areas because they don't have "home" where they belong and that we all just have too much "stuff" in our homes. Some of her tips including clearing out the linen closet so there are only two sets of sheets per bed with one set being in the wash when the other set is on the bed. No folding in between and more room for other things that need to be put away.
Being an old hand at avoiding clearing the clutter and doing what needs to be done, I was already aware of many of the tips in CLEAR THE CLUTTER, FIND HAPPINESS; yet, I so liked Smallin's approach of bite-sized cleaning and not expecting to undo years of clutter in a short time, I find myself just jumping up and doing some of the call to actions in this cute little pocket sized book. Smallin asks the question: If you were moving would this be worth packing and unpacking? Is it more important to keep something or to have the space it occupies?
Smallin notes in CLEAR THE CLUTTER, FIND HAPPINESS that eliminating excess clutter can reduce the amount of housework in the average home by 40%! Imagine that! So, grab of a copy of CLEAR THE CLUTTER, FIND HAPPINESS for you or a friend who needs it. With these decluttering tips, you can find more time for fun and less for housework! Why wait?
SUMMARY
Finally, a way to get rid of the clutter -- and keep it away -- without making the process a full-time job! Organizing and cleaning expert Donna Smallin shows you how to enjoy the happy, healthy, inviting home you long for with hundreds of time-saving tips and solutions to your clutter and cleaning problems. Her approach is manageable and simple, helping you focus on the things that will make the biggest difference with the least amount of effort and time. You\'ll discover small, quick routines that will keep your spaces clean and clutter-free, as well as lots of things that you can do to introduce order and serenity in just one minute! Clear away the clutter once and for all, and enjoy the happiness you\'ll find hiding underneath!
---
What do you think about this review?
Comments
No comments posted.

Registered users may leave comments.
Log in or register now!