"Not only is CARRY THE OCEAN a beautiful, touching romance, it sheds light on some life lessons also."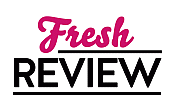 Reviewed by Annie Tegelan
Posted April 5, 2015

Romance Gay | Romance Contemporary
With the first in the Roosevelt series, Heidi Cullinan hits CARRY THE OCEAN out of the park. Tackling sensitive topics such as clinical depression and autism, one would think this book would be heavy on the technical side. However, Cullinan balances the romance and the realistic aspects well, creating a perfect symphony of high and low parts for Jeremy and Emmet.
Jeremy is a recent high school graduate. His superb intellectual skills put him in the league of all the math and science geeks. But even then he feels alienated because of the fact that he has autism. When he meets Emmet, he is enraptured by his good looks and serene personality. Jeremy soon realizes that Emmet suffers from severe clinical depression and has trouble meeting new people. Reaching out to him, they become friends.
The romance really comes to life when Jeremy and Emmet communicate their needs to one another. As they learn to understand more about each other's set of problems and ticks, they also end up learning more about each other as well. This bond creates such a strong relationship and actually brought tears to my eyes more than once. The awkward and innocent dialogue makes you want to root for these characters and as they try very hard to overcome their set of problems, you find yourself rooting for them to succeed.
Not only is CARRY THE OCEAN a beautiful, touching romance, it sheds light on some life lessons as well. I think Cullinan approached these delicate matters well and really provided an accurate depiction of each character's obstacles and made it something special as opposed to something terrible.
SUMMARY
Normal is just a setting on the dryer.
The Roosevelt, Book 1
High school graduate Jeremey Samson is looking forward to burying his head under the covers and sleeping until itís time to leave for college. Then a tornado named Emmet Washington enters his life. The double major in math and computer science is handsome, forward, wicked smart, interested in dating Jeremeyóand heís autistic.
But Jeremey doesnít judge him for that. Heís too busy judging himself, as are his parents, who donít believe in things like clinical depression. When his untreated illness reaches a critical breaking point, Emmet is the white knight who rescues him and brings him along as a roommate to The Roosevelt, a quirky new assisted living facility nearby.
As Jeremey finds his feet at The Roosevelt, Emmet slowly begins to believe he can be loved for the man he is behind the autism. But before he can trust enough to fall head over heels, he must trust his own conviction that friendship is a healing force, and love can overcome any obstacle.
Warning: Contains characters obsessed with trains and counting, positive representations of autism and mental illness, a very dark moment, and Elwood Blues.
---
What do you think about this review?
Comments
No comments posted.

Registered users may leave comments.
Log in or register now!