"You can't go home again...or can you?"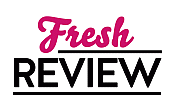 Reviewed by Sandi Shilhanek
Posted March 31, 2015

Sibling rivalry, is there any amongst us who hasn't experienced this is one form or another? I know that in my life I have and occasionally still do even as an adult! Sibling rivalry is the at the heart of Marie Bostwick's new book, THE SECOND SISTER.
Lucy Toomey is the younger child, and her older sister Alice is the apple of her father's eye. Alice is the child who is destined to follow in their father's footsteps, and to travel the path to the successful end that their father didn't quite reach. Everything seems to be going according to the plan until the fateful day when Alice has an accident, and Lucy who was at the same event didn't get to her in time, and Alice's life is altered forever.
Now several years have passed and Alice is living a quiet but happy life in their small hometown. What she wants more than anything is for Lucy to come home and spend Christmas with her. They've not truly spent any time together since Lucy's career has taken off. Lucy assists with the running of political campaigns, and is in the midst of the one that she believes will change her life forever. If her candidate wins the Presidential election she will have achieved her biggest dream of working in The White House.
Again, fate takes a hand in Lucy's future and she is called home because Alice is in the hospital. Will she make it in time? Unfortunately, Lucy doesn't make it in time and Alice passes away, but not alone... she is surrounded by the friends she has made and who don't take warmly to the sister who never seemed to be able to make the time for the one thing Alice wanted...to spend time with her and her alone.
It is as Lucy spends time in Alice's home attempting to get her affairs in order that life takes another one of those unexpected twists, and Lucy has no choice but to follow the new course. Lucy of course being Lucy isn't thrilled, but soon she starts seeing a different side of life, and begins to wonder about things other than the next big campaign.
Marie Bostwick manages to take issues that we as people in the real world often find ourselves facing, and writes characters who experience the same ups and downs that we do, but manage to come out as survivors at the other end, thus giving her readers hope that their journey will end on a positive note as well.
As I read THE SECOND SISTER I couldn't help but think of my own brother and sister and the divergent paths that our lives have taken. It's funny how we all started basically the same, but have ended up in different places. I only hope that for the three of us, we manage to make our paths cross on a regular basis so that at the end of one our journey's we're not left wondering who our brother or sister really was, and depending on their friends, and possessions to tell us.
Before sitting down to read THE SECOND SISTER be sure to clear your schedule , have a box of tissues and your phone handy. The journey of Alice and Lucy is one you won't regret taking and at the end you'll want your phone nearby so you can call your siblings and say I love you before it's too late.
SUMMARY
From New York Times bestselling author Marie Bostwick comes an emotionally rich, inspiring new novel about family, second chances--and the connections that bring women together in hope and healing. . .
Years of long workdays and little sleep as a political campaigner are about to pay off now that Lucy Toomey's boss is entering the White House. But when her estranged older sister, Alice, unexpectedly dies, Lucy is drawn back to Nilson's Bay, her small, close-knit, Wisconsin hometown.
An accident in her teens left Alice mentally impaired, and she was content to stay in Nilson's Bay. Lucy, meanwhile, got out and never looked back. But now, to meet the terms of Alice's eccentric will, Lucy has taken up temporary residence in her sister's cottage--and begins to see the town, and Alice's life, anew. Alice's diverse group of friends appears to have little in common besides an interest in quilting. Yet deep affection for Alice united them and soon Lucy, too, is brought into the fold as they share problems and stories. And as she finds warmth and support in this new circle, Lucy begins to understand this will be her sister's enduring gift--a chance to move beyond her difficult past, and find what she has long been missing. . .
---
What do you think about this review?
Comments
No comments posted.

Registered users may leave comments.
Log in or register now!