"This one was an instant favorite!"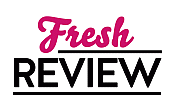 Reviewed by Ashleigh Compton
Posted March 30, 2015

In 1629 England, the religious divide between Catholics and Protestants rages and no one who practices Catholicism is completely safe. Sixteen-year old dwarf Jeffrey Hudson has the face of an angel and has used both his gift and his misfortune to help his family make ends meet over the course of his life. One day his cruel father sells him to the equally cruel Duke of Buckingham. Jeffrey is immediately placed into the court of Queen Henrietta Maria as a spy. As Lord Minimus, Jeffrey takes his place in the Queen's Royal Menagerie. He becomes the court fool among such others as a rope dancer, dwarves, acrobats, and a giant, putting on masques so that the homesick queen can enjoy herself. As the net around Jeffrey and Henrietta Maria draws closer, the intrigue of the Stuart court is laid bare, and Jeffrey must decide once and for all where his loyalties lie.
THE QUEEN'S DWARF is officially a new favorite novel of mine. It is fantastically written historical fiction and I cannot say enough to let you know how I truly appreciate it. First of all, this is a story and a time period about which I have never read in historical fiction. The subject and hero being a person with dwarfism is novel and creative to the extreme. I absolutely love Jeffrey; he's so real. He is aware of his limitations but also expresses feelings and thoughts that stand in stark contrast to the realities of his situation. He has a great deal of empathy for others, which comes through in his reluctance to spy on the Queen and her friends. As he falls deeper in love with Henrietta Maria, he shows a nobility which few men show in media when he refuses to allow himself to entertain fantasies while he is conscious enough to fight them. His selflessness in protecting his family and his new friends is amazing. Jeffrey Hudson is not just the main character and narrator; he makes the book a masterpiece.
The characterization on the Queen and her court, as well as the Royal Menagerie, is fantastic as well. I think they really complement the main character, especially since we see them all through his point of view. I really felt for the poor young queen, forced to be an adult long before most of us would be, so far from home and responsible for so much. The characters really work well to create suspense, as Jeffrey's job demands. You feel at one moment that you can trust someone, and then you know you cannot. The ending may well come as a shock, depending upon who you believe you can trust. The characters are so well written that even I was not sure whether Jeffrey means what he tells his audience or not.
The period details are absolutely wonderful. Even if you've never experienced a novel wherein court life is described, you will not be lost. Everything is so organic and beautifully written that you will have no doubts about what goes where. THE QUEEN'S DWARF is so well written and so steeped in history that it is a treat for anyone who enjoys an immersive experience in their reading. There is a great deal of inner workings which are explained in such a way that they don't feel like exposition at all. The descriptions of preparations for masques and pageants are so beautifully done. If you don't know how these things tend to work, you certainly will after reading.
The two or three readable love stories in this book are heartrending and painful, but those which are meant to be happy do eventually find that happiness. When dealing with a novel of court intrigue, you do not often see true love conquering all; THE QUEEN'S DWARF not only provides us with this, but with the sweetest of unrequited loves which were ever set to paper. I think any romantic could not resist the beautiful romances in Jeffrey Hudson's perspective. From the giant and the rope dancer to the King and Queen, the different aspects of love are paraded and shown to us for approval.
THE QUEEN'S DWARF is a historical fiction that reads like a private letter from a friend. It is truly fantastic writing and I hope to read a great deal more from this author. Not for about eight years have I found such an immersive and wonderful piece, let alone one based so strongly in real events. I highly recommend this to readers of all ages, or at least those ages above sixteen.
SUMMARY
A richly imagined, gorgeously written historical novel featuring a unique hero: Jeffrey Hudson, a dwarf tasked with spying on the beautiful but vulnerable queen
It's 1629, and King Charles I and his French queen Henrietta Maria have reigned in England for less than three years. Young dwarf Jeffrey Hudson is plunged into the Stuart court when his father sells him to the most hated man in England—the Duke of Buckingham. Buckingham trains Jeffrey to be his spy in the queen's household, hoping to gain intelligence that will help him undermine her influence with the king. Desperately homesick, Henrietta Maria surrounds herself with her "Royal Menagerie of Freaks and Curiosities of Nature"—a "collection" consisting of a giant, two other dwarves, a rope dancer, an acrobat/animal trainer and now Jeffrey, who is dubbed "Lord Minimus."
Dropped into this family of misfits, Jeffrey must negotiate a labyrinth of court intrigue and his own increasingly divided loyalties. For not even the plotting of the Duke nor the dangers of a tumultuous kingdom can order the heart of a man. Full of vibrant period detail, Ella March Chase's The Queen's Dwarf is a thrilling and evocative portrait of an intriguing era.
---
What do you think about this review?
Comments
No comments posted.

Registered users may leave comments.
Log in or register now!