"Travelling back in time to help a Chieftain and his clan, Trulie might just find where she belongs."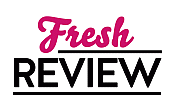 Reviewed by Linda Green
Posted March 29, 2015

Romance Time Travel | Romance Historical
In the twenty-first century Trulie Sinclair and her family run their homeopathic store in Kentucky. On the outside they seem normal enough, if occasionally a little strange. But strange is just the tip of the iceberg. For Granny, Trulie and the younger girls are time runners, with the ability to travel to whatever time they wish, as well as other powers passed down through the Sinclairs.
Years ago, to save their lives, Granny had transported them to this century, but now she knows it is time for her and Trulie to return to where they belong - the thirteenth century. Trulie is not convinced. Fearing the unknown, she wants to play it safe and stay, but Granny has a way of getting what she wants.
Gray MacKenna is the new Chieftain and is seeking vengeance on those who have killed his parents. With many possibilities Gray needs help to discover the truth, and his unusual uncle, Tamhas, informs him that the one he needs will be here soon.
What Gray did not expect was the most beautiful woman he has ever set eyes on, to fall from the sky and land right on top of him. As Trulie tries to fulfill her duty to help Gray, she is helpless against their intense connection. With treachery behind every corner and visions of Gray's possible demise, Trulie will stop at nothing to protect him. But will she allow herself to open up to love, and stay in this time with the man that completes her? Or when tragedy strikes, will she jump forward in time, and leave Gray behind in the past? With an interfering granny, bitter enemies, steamy passion and true friendships, Trulie's life will never be the same again.
MY HIGHLAND LOVER by Maeve Greyson is highland romance at its finest. With characters that jump off the page and straight into your heart, I could not get enough of Trulie and Gray. Trulie is headstrong, opinionated and caring, and Gray is the ultimate hero - strong, protective, sexy as sin, who deeply loves his family and clan. With plenty of twists and turns to keep it interesting, I enjoyed every detail of this novel.
MY HIGHLAND LOVER by Maeve Greyson is one of those books that stay in your mind long after you have finished reading it, and I cannot wait for the next instalment.
SUMMARY
Maeve Greyson unleashes a thrilling tale of magic and desire as a feisty Southern gal falls into the arms of a rough-hewn Highland chieftain.
As the proprietor of a homeopathic store in rural Kentucky, Trulie Sinclair knows that her neighbors think she's strange—but they have no idea how strange she really is. Trulie was born in Scotland in the thirteenth century to a line of time-traveling Highlanders. When Trulie's grandmother convinces her to return to their homeland, Trulie jumps back in time, right onto the powerful chest of Gray MacKenna. Just as his steely good looks send ripples through her body, their fierce attraction will send ripples through the ages.
After his parents are murdered, Gray is consumed by thoughts of revenge. As the new chieftain of the MacKenna clan, he has reason to believe that there's a traitor in his midst, and nothing—not even the bonny lass who suddenly drops from the sky—can distract him from his single-minded pursuit of the culprit. But when Gray learns that this sassy beauty possesses gifts beyond the sparkle in her eye, he allows his gaze, and his heart, to linger. While he hunts for the murderer, Gray finds in Trulie a precious companion—and a timeless love.
---
What do you think about this review?
Comments
No comments posted.

Registered users may leave comments.
Log in or register now!