"Ritual murder and secret societies lead our investigators on a deadly chase."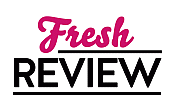 Reviewed by Shellie Surles
Posted March 26, 2015

Inspector Antoine Marcus goes to an embassy party and to see a friend while on vacation and winds up being thrown into the investigation of a murder. Jade Zewinski is the head of security at the French Embassy and when her close friend is killed while at party she must find out who did it.
Jade is sent back to France while the murder is covered up as an accident. Yet even though the French government is covering up the murder, they want it solved and Jade is partnered with Antoine Marcus to find out who did it. Jade's friend was a Freemason and so is Marcus, he is determined to find out who killed a sister.
As the investigation begins the secret societies come out in droves. The Freemasons, the Knights Templar's, Thule, a racist society that predate the Nazi's and their assassins. The excitement and adventure as well as insight and researched information on the groups is well done in SHADOW RITUAL.
I really enjoyed the story line and characters as well as the way the secret societies were presented. Giacometti and Rauenne have a hit with SHADOW RITUAL and the potential for more exciting stories including their lead characters Marcus and Zewinski.
SUMMARY
An electrifying thriller about the rise of extremism. Two ritual murders—one in Rome and one in Jerusalem—rekindles an ancient rivalry between modern-day secret societies for knowledge lost at the fall of the Third Reich. Detective Antoine Marcas unwillingly teams up with the strong- willed Jade Zewinski to chase Neo-Nazi assassins across Europe. They must unravel an arcane mystery, sparked by information from newly revealed KGB files. Inspired from the true story of mysterious Freemason files thought to hold a terrible secret, stolen by the SS in 1940, recovered by the Red Army in 1945 and returned half a century later. First in a hugely successful series that has sold over 1.5 million copies in France and is translated into seventeen languages.
Excerpt
Sophie Dawes scurried across the large room, stumbling more than once because only the outside lights illuminated the space. She gasped each time she hit something. Fear constricted her blood vessels.

The library entrance was just over there. Maybe, just maybe she could escape. She turned the handle, using all her strength. In vain. The elaborately carved wooden door remained shut. Exhausted from her sprint, Sophie collapsed on the floor.

She heard soft footsteps coming toward her. The person was moving along the fresco-covered wall. Sophie could hear the din of the party in the ground-floor reception room. She took a deep breath and crept toward a window.

"It's no use." The voice was firm, definitive.?

Paralyzed by fear, Sophie looked up slowly. In front of her stood a young blonde woman wearing a strange smile. She was holding a telescopic baton with a metal tip.

The voice rang out again. "Where are the documents?" "What documents? I don't know what you're talking about. Please, let me go," Sophie pleaded.?

"Don't act stupid," the woman said, using her baton to slowly lift Sophie's skirt. "What you found is none of your business. You are just an archivist. I only need to know where the papers are."

A wave of panic ran through Sophie. She felt stripped naked.

"You were hired as an archivist a year ago, right after your thesis at the Sorbonne. That was quite a presentation you made. The jury really liked it, although you looked a little stiff in your brand-new suit. Let's see, what else can I tell you? Oh yes, you were supposed to go to Jerusalem tomorrow."

"That can't be," Sophie moaned. You can't..."

"But it is. Are you sure you don't want to tell me anything? I can go on. Your thesis director found you that job. He has many friends, or should I say brothers?"

Sophie tried to get up, but the baton came down on her. She cried out in pain and clutched her shoulder.

"Quiet, or I'll break your other shoulder blade."

"Please."

"Where are they?"

"I don't know," Sophie cried out. "I don't know anything."

The woman's voice became more sinister. "You shouldn't lie," she whispered. "Perhaps I have not made myself entirely clear."

She swung the black ebony instrument in the air and brought it down on Sophie's neck. Sophie lost all the feeling in her legs.

The voice was singsong now. "You cannot move anymore, but you can still talk. This is your last chance."

Sophie Dawes knew that the final blow would be fatal if she kept silent. She would die right here. Although she was just above a room filled with more than a hundred guests, no one would take notice, and no one would help.

"At the Hilton. My room, number 326. Please don't hurt me," she said, staring into her torturer's almond-shaped eyes. They were keen and distant. Sophie had fallen for this woman at the party. She had introduced herself as Helen and told Sophie that she was studying for an advanced degree in art history. They had talked with passion about Renaissance painters. Sophie thought she was graceful and exciting. She couldn't resist when the beautiful blonde suggested that they go someplace quiet, far from the crowd, to explore the frescos.

The two women had slipped upstairs as the uninterested security guards looked on. The nightmare had begun as soon as Helen closed the door behind them. The blonde had pulled her close as if to kiss her. Then Sophie saw the small black instrument, felt the electric shock, and fell to the floor. The woman then lifted her onto a sofa.

Sophie had come to quickly. She kicked her attacker in the ribs and ran toward the library.

Now Sophie had lost. She prayed that her attacker would just leave. It wasn't fair. She was only twenty-eight. Helen smiled. Her expression looked affectionate, and Sophie felt relief.

"Thank you. Your death will be quicker."?The angel of death kissed Sophie gently on the forehead and swung the baton.?Sophie heard it coming and lifted a hand to shield her face. Her fingers broke under the blow. She collapsed, her eyebrow split open. Her blood flowing onto the polished floor.

Below her, a quartet was playing selections from an opera. The sounds of the party rose through the floorboards and slipped along the ancient walls, filling the private chambers and gilded sitting rooms.

Sophie recognized the Donizetti aria, "Una furtive lagrima," just as she understood the full significance of the three blows: one to the shoulder, one to the neck, and one to the forehead.
---
What do you think about this review?
Comments
No comments posted.

Registered users may leave comments.
Log in or register now!