"Two young brave sisters achieve the love and respect for each other while fighting for their country"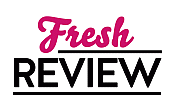 Reviewed by Kay Quintin
Posted March 25, 2015

Vivienne "Viann" Mauriac is guest of honor at a reception in Paris honoring The Nightingale, a woman who, through her bravery, made many trips across the Pyrenees mountains savings over a hundred soldiers from America and Britain from sure death by the Nazis.
Always a rebellious young woman seeking a purpose in her life, Viann's sister, Isabelle Rossignol was THE NIGHTINGALE. Speaking before an overflowing hall of people about Isabelle and the way life was in Paris in the 40's during the French invasion by Germany, the now old woman relives the horrors of that lifetime. Attending the meeting with Viann, Julien sees this brave woman as someone other than just the mother who has cared for him throughout his life.
It's 1939 France and the beginning of Vivienne (Viann) Mauriac 's nightmare. Living in her family home in the village of Carriveau, her husband Antoine and daughter Sophie, then eight years old, deny that Germany can ever occupy France. The horrors begin when the men are called to war and Viann, along with all the other women, are left to face the Nazi's invasion into their homes and lives. Witnessing the suffering and abuse keeps fear in their hearts every day they struggle to survive at the hands of their captors. While Viann is doing what is forced upon her to keep her and Sophie alive, starvation is reality for everyone in the village. Unrealized horrors of murder of women and children, rape and starvation, are set upon them while Isabelle is secretly supporting her country behind the scenes.
The brave and determined young woman suffers at the hands of the Germans and takes everything they deal her without ever losing her courage and commitment to her country and family. Viann knows nothing of her sister's bravery, until it is nearly too late to repair their differences. With Viann's house occupied by a German officer, she is forced to adhere to the enemy's demands to save her daughter's life. Viann is also a brave woman, secretly doing her own part for her beloved country.
THE NIGHTINGALE is one of the most nostalgic tearjerkers I have ever read. The deep-rooted and emotionally tragic story of the events surrounding WWII and the invasion by Germany is something that will stay with the reader the rest of their life. The persecution of the Jews is such an injustice it makes your heart bleed to read of what they suffered at the hands of the Germans. Few books have driven home the absolute atrocities brought on by war and the individual impact on women and their lives. Men have always been noted for their bravery, but the women bore their own sacrifices, seldom given credit for.
THE NIGHTINGALE will be sure to strike your heart and compassion for these brave women willing to do anything in an effort to protect their own. Kristin Hannah never ceases to amaze me with her heartrending stories. She is, and always will be, one of my very favorite authors.
SUMMARY
In love we find out who we want to be.
In war we find out who we are.
FRANCE, 1939
In the quiet village of Carriveau, Vianne Mauriac says goodbye to her husband, Antoine, as he heads for the Front. She doesn't believe that the Nazis will invade France Ö but invade they do, in droves of marching soldiers, in caravans of trucks and tanks, in planes that fill the skies and drop bombs upon the innocent. When a German captain requisitions Vianne's home, she and her daughter must live with the enemy or lose everything. Without food or money or hope, as danger escalates all around them, she is forced to make one impossible choice after another to keep her family alive.
Vianne's sister, Isabelle, is a rebellious eighteen-year-old girl, searching for purpose with all the reckless passion of youth. While thousands of Parisians march into the unknown terrors of war, she meets Gšetan, a partisan who believes the French can fight the Nazis from within France, and she falls in love as only the young can Ö completely. But when he betrays her, Isabelle joins the Resistance and never looks back, risking her life time and again to save others.
With courage, grace and powerful insight, bestselling author Kristin Hannah captures the epic panorama of WWII and illuminates an intimate part of history seldom seen: the women's war. The Nightingale tells the stories of two sisters, separated by years and experience, by ideals, passion and circumstance, each embarking on her own dangerous path toward survival, love, and freedom in German-occupied, war-torn France--a heartbreakingly beautiful novel that celebrates the resilience of the human spirit and the durability of women. It is a novel for everyone, a novel for a lifetime.
---
What do you think about this review?
Comments
No comments posted.

Registered users may leave comments.
Log in or register now!