"Space exploration teamed with mining rights make a gripping thriller"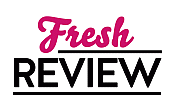 Reviewed by Clare O'Beara
Posted March 25, 2015

Science Fiction Suspense/Thriller
Europa is one of Jupiter's largest moons, and this science fiction tale boldly posits that oil needs and profits could drive companies to exploit any source, even if it was as far and dangerous as this satellite. EUROPA: A THOUSAND YEARS OF OIL is a great premise and I could not wait to get started exploring.
In 2041 a professor is lured from a hotel room before he presents his findings on the toxic nature of the shale found on Europa, which a giant firm Global Oil is about to exploit. Predictably the unsuspecting scientist is doomed; his research is then stolen.
Jamie Caldicott knows nothing of this as he arranges to meet a firm, to keep orders for Texan Fasteners, his family's business. He started out working with the space program, which has now been discontinued. An agent of a billionaire entrepreneur, not unlike Richard Branson, offers Caldicott the chance to pilot the first space shuttle to Europa. The worry is that a Chinese and French team will get there first, and claim all the resources. By this time oil and coal are scarce and expensive to extract, so the entrepreneur wants to claim the Jovian moon for America. Caldicott has a wife, kids, workers. Would this money and risky venture be a wise idea?
I found gloomy scenes as the sea levels rise and coastal cities are designated as disposable, malaria and wildfires spread. Global Oil downplays its role in carbon production and prevents development of clean tech which would cut into its control and profits. Caldicott is told about this by a professor at UC Berkely. This lady knew the scientist who was killed; he had claimed to have found bacteria and marine life on the icy moon. Meanwhile an investigative reporter is fired; she had got close to the truth about Europa. The plot had deepened very fast and we hadn't got off the ground yet.
We do get into space, going further than humans have travelled before, and the tensions mount. I felt some aspects are well portrayed even as I questioned bringing handguns on board a space shuttle. I enjoyed mechanical dogs and seeing Jupiter close-up, and particularly I loved exploring Europa, a new world. As to the writing, I found tense use often confused: Texas Fasteners would need more business before it does reduce reliance on a single firm. This may indicate that English is not the author's first language. The whole world is connected in JJ Co's book, and he believably shows that the future of humanity may include using the solar system for resources. If you enjoy space opera, futuristic thrillers, warnings on environmental issues or giant corporations, you will find EUROPA: A THOUSAND YEARS OF OIL a riveting read.
SUMMARY
It's finally happening: the world is running out of oil. As major nations jockey and feud for the last carbon resources on the planet, one oil company sets its sights on the vast energy reserves of Europa, one of the largest of Jupiter's moons.
Thought to have twice as much water as Earth, Europa offers humanity the best chance of finding microorganic life within the solar system—life that would prohibit harvesting the moon's resources under international space laws. To confirm the presence or absence of life, Earth's leaders plan a manned mission to Europa.
Jamie Caldicott, husband, father, and hero of a botched Mars mission, grudgingly accepts a position on the crew. His main concern is providing for his family. The presence or absence of Europan life doesn't much interest him.
As the mission progresses, however, it becomes evident that powerful interests plan to harvest Europa whether or not life exists. As they journey farther from Earth than any manned craft before them, Caldicott discovers that some of his crewmates aren't who they claim to be.
The fates of two worlds depend on Jamie Caldicott. If he makes the wrong choice, he'll never return from Europa's icy surface.
A thrilling mix of Jules Verne and An Inconvenient Truth, Europa offers a glimpse of the upcoming energy crisis and the steps humanity must take to survive its addiction to carbon fuels.
---
What do you think about this review?
Comments
No comments posted.

Registered users may leave comments.
Log in or register now!