"Are There Any Good People In the World?"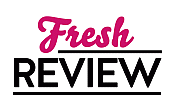 Reviewed by Jennifer Barnhart
Posted March 15, 2015

Fantasy Urban | Literature and Fiction
Magic is powered by blood—blood given willingly by those who hang on the fringes of power and blood taken violently from everyone else—and blood magicians have been bleeding the world for centuries, engineering disasters to feed their bloody spells to gain power, gain riches...to live as gods.
Lem Vonnegan is a blood magician with questionable ethics. He's a two-bit hustler who uses his magic to charm his targets into doing anything he wants. He'll gas up dollar bills so they appear to be twenties. He looks out for himself and his friend Mags, but he refuses to bleed anyone for his magic other than himself. If the spell takes more blood then he has, it's not a spell he wants to use.
When Lem and Mags stumble across a girl, covered from head to toe in magic runes, Lem knows they're in trouble. This magic is the kind that gets lots of people killed, not just a pretty girl who doesn't have a clue what is happening to her. The blood magician behind it is Mika Renar, the most powerful magician in the world and a woman without mercy. She will stop at nothing to get what she wants, and Lem and Mags are the only ones standing in her way.
I find myself thinking about WE ARE NOT GOOD PEOPLE and Lem's choices long after I finished the story. The world is gritty and dark, populated by the selfish, greedy, and amoral. No one, except maybe Mags, is truly likable, and his eagerness and loyalty make him the true heart and moral compass of the story. Lem's need to protect Mags from the corruption and bad in the world is why Lem remains a compelling character, and one whose choices linger with me and make me consider what if he'd done this...
WE ARE NOT GOOD PEOPLE sits a little too uncomfortably in my thoughts for me to say I enjoyed it. That's not the right word. I appreciate this story. I recommend this story. But it makes me feel uncomfortable and cynical and a little depressed. All of which makes it worth reading in my opinion. It's not a neat and tidy story and the ending is just as complicated as the beginning.
Jeff Somers has created a disturbing but compelling world for Lem and Mags. WE ARE NOT GOOD PEOPLE is gritty and thought-provoking. These people are truly not good people. Lem says this over and over in the story, always including himself, and he's accurate. He's not "good people," but he's definitely worth reading. I can't wait to read more from Jeff Somers, because he knows how to balance a strong plot with characters who aren't nice but they're interesting, to create an unsettling story that will linger with you.
SUMMARY
The ethics in a world of blood are gray...and an underground strata of blood magicians has been engineering disasters for centuries in order to acquire enough fuel for their spells. They are not good people.
Some practitioners, however, use the Words and a swipe of the blade to cast simpler spells, such as Charms and Cantrips to gas up $1 bills so they appear to be $20s. Lem Vonnegan and his sidekick Mags fall into this level of mage, hustlers and con men all. Lem tries to be ethical by using only his own blood, by not using Bleeders or—volunteers—but it makes life hard. Soon they might have to get honest work.
When the pair encounters a girl who's been kidnapped and marked up with magic runes for a ritual spell, it's clear they're in over their heads. Turning to Lem's estranged master for help, they are told that not only is the girl's life all but forfeit, but that the world's preeminent mage, Mika Renar, has earth-shattering plans for her...and Lem just got in the way. With the fate of the world on the line, and Lem both spooked and intrigued by the mysterious girl, the other nominates him to become the huckleberry who'll take down Renar.
But even if he, Mags, and the simpletons who follow him prevail, they're dealing with the kind of power that doesn't understand defeat, or mercy.
---
What do you think about this review?
Comments
No comments posted.

Registered users may leave comments.
Log in or register now!