"BREAKUP DOCTOR STRIKES AGAIN"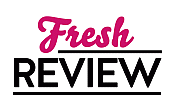 Reviewed by Patricia (Pat) Pascale
Posted March 13, 2015

Contemporary Chick Lit | Women's Fiction
Brook Ogden is busy professionally. She is a licensed mental health counselor with a consulting practice as the Breakup Doctor. Brook helps patch broken hearts. She has a radio show giving advice on matters of the heart. Recently she started a group session on Saturdays with nine gals and guys dealing with personal relationship failures. Her private life is a mess and getting messier. Two recent breakups in her own life has left her hurt and confused.
Miserable, lonely and humiliated after breaking every one of her own breakup rules after being recently dumped,, she meets Chip Santana, a former client at a party. He has a primal effect on her, A bartender, he is tall, dark handsome and very sexy. They get "up close and personal in a naked kind of way" on the beach and are interrupted by a deputy who arrested and jailed them.
Brook had been dating Ben Garrett for the past three months and he is a sweet guy. Busy designing and building a high end luxury home for a family in Cedar Key he is away all week but they always were together on the weekends. He wines and dines her and they take their relationship slowly. When his mother has a serious fall and is hospitalized, he needs somewhere to place his gorgeous Great Pyrenees , Jake. Brook offers to take care of his dog and I thought Jake was a marvelous and funny character. As a dog lover, he was a plus in this story and his antics had me belly-laughing.
BEDSIDE MANNERS is a story about heartbreak and the reality of breakups. Filled with zany characters, I enjoyed Sasha, the BFF from childhood and her on-going sweet relationship with Stu, Brook's brother. They are adorable together. Sasha tries so hard to offer good advice to Brook, but no way does Brook listen. I did not like Brook at all and question so many of her decisions. Most cringe worthy was her decision to let Ben go and her sexual escapades with abusive Chip right after is a total disappointment to me. Brook tries to help people who are hurting from heartbreak. But she does not take the time to properly deal with the issues of her own breakups. She seems unable to follow her own good advice. I think it's time for Brook to straighten up and fly right, pick up the phone and call Ben and tell him to come over and bring Jake.
That's my ending for BEDSIDE MANNER.
SUMMARY
Brook Ogden has never encountered a broken heart she couldn't patch together. Her counseling practice as the Breakup Doctor—on call to help you shape up after a breakup—is so busy she's expanded to offer group sessions. (Turns out there are far more than fifty ways to leave your lover.) Her radio show and advice column have made her a local celebrity, and even her personal life, after some gruesome breakups of her own, is in recovery: Ben Garrett started out as a revenge date against an ex, but has turned into so much more.
But when sizzling-hot Chip Santana, an old client she once shared a rather unprofessional midnight roll in the sand with, comes back into her life asking for her help, Brook can't say no. Yet while she's busy stitching up his relationship troubles, Chip reveals much more than a therapeutic interest in her.
In the standoff between her heart and her hormones, Brook's cool, collected Wise Therapist persona begins to crack like thrown wedding china. She's yelling at recalcitrant cheating husbands. Offering crazy advice to radio callers. She's even hugging her clients.
When the situation goes critical, Brook's forced into a decision she isn't ready to make—and the Breakup Doctor has to decide what kind of casualties she's willing to accept.
---
What do you think about this review?
Comments
No comments posted.

Registered users may leave comments.
Log in or register now!