"Is Michael "The Tyrant" Tiranno facing his downfall as the truth of his past is revealed?"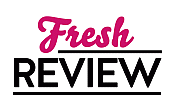 Reviewed by Tanzey Cutter
Posted March 12, 2015

Five years after Michael "The Tyrant" Tiranno saved Las Vegas from a terrorist attack, he faces something even more malevolent in the form of Vladimir Dracu, the evil leader of an all-powerful criminal organization called Black Scorpion. Holding much of Eastern Europe in a grip of fear, Black Scorpion has cornered the market on human trafficking worldwide. For reasons known only to himself, Dracu is personally orchestrating Michael's destruction -- and everything Michael holds close.
For the past several years, Michael has funded Scarlett Swan's search for an archaeological relic related to a mystery handed down by his family. So far, her digs have yielded nothing, until now. Scarlett believes she has finally uncovered the means to prove that one of the world's greatest legends is actually true. However, her dig site in Romania is attacked, and her team is massacred. Even though she manages to escape to a nearby town, it does not take long for the Black Scorpion to locate Scarlett and kidnap her.
While Michael is dealing with a Nevada Gaming Control Board hearing, the ramifications of an inexplicable power outage all over Las Vegas, as well as the bizarre death of a guest at his luxurious hotel, he receives a desperate, hurried call from Scarlett for help. Since Michael is responsible for sending the woman he loves on this dangerous quest, he has to find her. What Michael encounters in his rescue efforts, and what he discovers about the Black Scorpion and his own past will prove more unsettling than anything he could have ever imagined. Is Michael facing his downfall as the truth of his past is revealed -- or is something else in store for him?
Jon Land's THE BLACK SCORPION: THE TYRANT REBORN is a fast-paced thriller with a strongly driven plot of revenge, control and greed. Inspired by real-life Italian mogul Fabrizio Boccardi, this sequel to THE SEVEN SINS: THE TYRANT ASCENDING (2008) is full of cunning plot twists of global proportions. Jon Land again proves his prowess in writing an action-adventure thriller that is sure to please a myriad of readers. In addition, the clever ending leaves an apt opening for another addition to this dynamic series.
SUMMARY
The next adventure of The Seven Sins' Michael "The Tyrant" Tiranno, Jon Land's Black Scorpion is a pulse-pounding action-thriller as he takes on a worldwide human trafficking cabal.
Five years have passed since Michael Tiranno saved the city of Las Vegas from a terrorist attack. And now a new enemy has surfaced in Eastern Europe in the form of an all- powerful organization called Black Scorpion. Once a victim of human trafficking himself, the shadowy group's crazed leader, Vladimir Dracu, has become the mastermind behind the scourge's infestation on a global scale. And now he's set his sights on Michael Tiranno for reasons birthed in a painful secret past that have scarred both men.
Already facing a myriad of problems, Michael once more must rise to the challenge of confronting an all-powerful enemy who is exploiting and ravaging innocents all across the globe and has set nothing less than all of America as its new victim. Black Scorpion has also taken the woman Michael loves hostage: Scarlett Swan, a beautiful archaeologist who was following the dangerous trail of the origins of the ancient relic that both defines and empowers Michael, a discovery that could change history and the perception of mankind's very origins.
With the deck and the odds stacked against him, Michael must come to learn and embrace his true destiny in becoming the Tyrant reborn as a dark knight to triumph over ultimate evil and stop the sting of Black Scorpion from undermining all of the United States and plunging Las Vegas into chaos and anarchy.
---
What do you think about this review?
Comments
No comments posted.

Registered users may leave comments.
Log in or register now!