"Borneo's rainforests are being destroyed to provide palm oil - and hoarded wealth"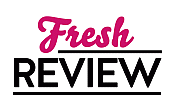 Reviewed by Clare O'Beara
Posted February 28, 2015

Non-Fiction Political | Non-Fiction
Palm oil plantations and sale of timber are worth enough to cause the destruction of the rainforest on the island of Borneo. That's the thrust of this new exploration by German writer Lukas Straumann, called MONEY LOGGING. Not alone does he show that a small number of persons profit immensely, but the majority of the indigenous people are forced off the land that sustains them.
A whistleblower lets us in on the corruption, greed and disrespect behind the Malaysian groups which have moved in to profit hugely from the environmental and humanitarian calamity. Through the granting of timber concessions and export licenses, a ruling family have managed to become billionaires, with the connivance, we are told, of world banking groups which facilitated exploitation on the grounds that it should boost the island's economy. The state of Sarawak is the focus of the story.
Rainforests are incredibly diverse habitats and Borneo is home to many species found nowhere else. However oil palm, a tree whose berries produce edible oil, is extremely productive, so jungle has been cleared, with slow-growing hard timber sold to the highest bidder, and vast oil palm plantations created. These are comparatively sterile, monocrops which do not provide homes for wildlife. As the major trees used to hold the soil together, there have been earthslides, erosion and the prospect of continued damage as the earth washes out from the plantations.
I knew that such processes were under way and still I found this book hard reading because the level of corruption and theft that comes across is painful when linked with rainforest destruction and a humanitarian nightmare. I would add that Borneo is an island without volcanoes, so the annual monsoon, in which rain falls steadily for months, removes soil material, washing it into the sea without mineral replacements. This land is productive only with difficulty by specialised trees, venomous creatures and poisonous plants, including carnivorous plants and the biggest leech in the world. You and I would not be able to live in this jungle, so calling it an Eden seems to miss the mark. However, that's no justification for burning the forests which absorb carbon dioxide and shunting off the people.
Read hard-hitting MONEY LOGGING by Lukas Straumann and decide if you want to buy products with palm oil on the label.
SUMMARY
Money Logging investigates what Gordon Brown has called probably the biggest environmental crime of our times the massive destruction of the Borneo rainforest by Malaysian loggers. Historian and campaigner Lukas Straumann goes in search not only of the lost forests and the people who used to call them home, but also the network of criminals who have earned billions through illegal timber sales and corruption. Straumann singles out Abdul Taib Mahmud, current governor of the Malay¨sian state of Sarawak, as the kingpin of this Asian timber mafia. Taib s family with the complicity of global financial institutions have profited to the tune of 15 billion US dollars. Money Logging is a story of a people who have lost their ancient paradise to a wasteland of oil palm plantations, pollution, and corruption and how they hope to take it back. Translated from German.
---
What do you think about this review?
Comments
No comments posted.

Registered users may leave comments.
Log in or register now!