"A frolic of a novel with a twist..."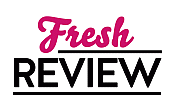 Reviewed by Ashleigh Compton
Posted February 24, 2015

Lady Rosemarie is a month away from her eighteenth birthday and her entrance into the convent. Her parents made the Ancient Vow promising her to God, and she is fully ready to become a sister of the sacrament. She will continue to rule her troubled kingdom with the help of a trusted Abbot. Her neighbor and friend, the Noblest Knight, comes for a visit, but brings with him news of an addendum to the Ancient Vow. If Rosemarie falls in love and marries before her eighteenth birthday, she will become exempt from the Vow. Two of the Noblest Knight's men fight for her hand while the third waits in the shadows for the time to tick down. A series of brutal attacks lead Rosemarie and her friends to believe perhaps the Ancient Vow should not be broken, but Rosemarie's trust in everyone but God has already been shattered...
Jody Hedlund's first full young adult romance novel, AN UNCERTAIN CHOICE, has a great deal of wonderful imagery and a fun story for its intended audience. It fills all the most beloved tropes of medieval romances; knights, jousting, wonderful gowns, vows, and of course true love. The protagonist, Rosemarie, is a very fleshed- out, sympathetic ruler. Her aversion to torture and her generous intentions make you like her; her inner failings and fears make you care for her. She is a very good protagonist if not the best you could ask for in a medieval romance novel. Her love interest is a bit on the cliché side; Sir Derrick is a poor knight who believes more in honor than he does in love. Their progression to full love is hasty and driven by the time line, but Rosemarie does address the speed and potential to be stuck in infatuation rather than in love.
The point of view shifts from Rosemarie to Derrick, but it is a sporadic change which adds very little to the story except that we get some information which Rosemarie could not give us. These things are not necessarily that vital to the story. The switches are so few and far between that at first I was unaware anything had changed until I registered the different font in which Derrick's point of view was set. I found this confusing and disconcerting. I think point of view shifts can bring a lot to a story, but here it just adds words.
Another critique comes in the form of the twist, of which I cannot say much without giving away the ending. What I can say is that it truly does come out of nowhere. I read the book a second time and can say without hesitation that there were no clues to the twist. If you like twists similar to that of the Sixth Sense, it might be good for you, but for me I was just disappointed with the solution to this mystery which had such excellent buildup.
I think AN UNCERTAIN CHOICE suffers most from the change in dynamic. Jody Hedlund has a large body of work for adult readers; this is her first full-length YA novel and it really shows. Half the time it is too immature for even a young audience, and the other half of the time it deals with elements of torture and medieval devices which seem too advanced and developed for a twelve-to-fourteen year old mind. AN UNCERTAIN CHOICE is a fun novel, but it is not one I would recommend for children who are not particularly mature or knowledgeable about the relations and torture devices of this time period. For the more religious readers, this is a Christianity-based novel which does not paint the most positive picture of the Church, which is what it originally seemed to be written for. I would say approach with an open mind, some caution, and a great deal of patience.
SUMMARY
Due to her parents' promise at her birth, Lady Rosemarie has been prepared to become a nun on the day she turns eighteen. Then, a month before her birthday, a friend of her father's enters the kingdom and proclaims her parents' will left a second choice--if Rosemarie can marry before the eve of her eighteenth year, she will be exempt from the ancient vow.
Before long, Rosemarie is presented with the three most handsome and brave knights in the land. But when the competition for her heart seemingly results in a knight playing foul, she begins to wonder if the convent is the best place after all. If only one of the knights--the one who appears the most guilty--had not already captured her heart.
---
What do you think about this review?
Comments
No comments posted.

Registered users may leave comments.
Log in or register now!