"The CIA is reinvestigating a failed rescue of a hijacked plane nine years ago in Austria."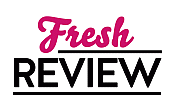 Reviewed by Tanzey Cutter
Posted February 22, 2015

Nine years ago, Henry Pelham and Celia Harrison were stationed in Vienna, Austria, with other CIA colleagues when an attempt to rescue hostages of a hijacked airliner failed miserably. Everyone on the plane was killed, including the CIA operative on board who was trying to save them. Was the plan compromised from the inside? If so, by whom? That is the question now being probed by the Austrians, as well as the CIA.
Henry and Celia were lovers at the time of the disaster, but Celia made a complete escape from the agency shortly afterward. Married with two young children, Celia built a wall around herself with an entirely different life in California. Will that wall protect her from the investigation -- or will it entrap her? Henry is still part of the agency and the one most intent on finding answers to what happened nine years ago.
Meeting in a small restaurant not far from her home in California, Celia and Henry recall the events that transpired that fateful day. Told from differing points of view, it is clear they both feel someone betrayed the rescue operation. As Henry delves deeper into Celia's recollections, while revealing his own, she becomes even more convinced of the traitor's identity. Will Henry agree -- or will this meeting turn into something else entirely?
ALL THE OLD KNIVES by Olen Steinhauer is an intriguing tale of political espionage with numerous, unexpected twists and turns. Vivid portrayal of the paranoia associated with government spies leads to a surprising conclusion. Steinhauer wields a deft pen in this exciting political thriller.
SUMMARY
Nine years ago, terrorists hijacked a plane in Vienna. Somehow, a rescue attempt staged from the inside went terribly wrong and everyone on board was killed.
Members of the CIA stationed in Vienna during that time were witness to this terrible tragedy, gathering intel from their sources during those tense hours, assimilating facts from the ground with a series of texts coming from one of their agents inside the plane. So when it all went wrong, the question had to be asked: Had their agent been compromised, and how?
Two of those agents, Henry Pelham and Celia Harrison, were lovers at the time, and in fact that was the last night they spent together. Until now. That night Celia decided she'd had enough; she left the agency, married and had children, and is living an ordinary life in the suburbs. Henry is still an analyst, and has traveled to California to see her one more time, to relive the past, maybe, or to put it behind him once and for all.
But neither of them can forget that long-ago question: Had their agent been compromised, and how? And each of them also wonders what role tonight's dinner companion might have played in the way things unfolded.
All the Old Knives is Olen Steinhauer's most intimate, most cerebral, and most shocking novel to date—from the New York Times bestselling author deemed by many to be John le Carré's heir apparent.
---
What do you think about this review?
Comments
No comments posted.

Registered users may leave comments.
Log in or register now!