"Love erupts amid the final stand against a corrupt ruler and his army"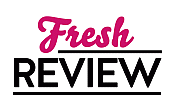 Reviewed by Make Kay
Posted February 15, 2015

Romance Historical | Fantasy Steampunk
OF SILK AND STEAM by Bec McMaster is London Steampunk book number five, a marvelous piece. Enjoyment of this book will be enhanced by knowledge of the prior books, although I think this book could be read as a standalone. We see all the characters from the prior books, the members of the Echelon as well as the rebels in the rookeries, all of whom have a part to play in this final stand against the corrupt powers in the Ivory Tower.
Lady Aramina is the only blue blood female in the Empire infected with the craving virus, a virus that makes her faster, stronger, and near-indestructible along with a craving for blood, but will eventually turn her into a ravening vampire. Mina killed her brother to become the sole heir of the duchy of Casavian. When her father the Duke was assassinated, Mina swore to revenge herself against the Duke of Caine for her father's death. While my baldly stated facts make Mina sound cruel and cold, in reality she is vibrant and fascinating, although she must bury her true self deeply to survive.
I love Leo, who is bold and determined. Leo Barrons is the Duke of Caine's heir, until he is revealed as illegitimate. Leo is Mina's nemesis, a rival she has sworn vengeance against even though she is tempted by him as a man. When Mina discovers Leo's bastardy, she gains leverage over him that he prays she will not use. Leo is condemned to death for deceiving the evil prince consort and the Council of Dukes, but he escapes by holding Mina as a hostage. Mina and Leo struggle back and forth for freedom and ascendancy, and the reader's knowledge about which side Min and Leo are on while they don't adds a huge dollop of excitement and suspense to the already volcanic plot.
The action is fairly constant throughout the whole of the book, with secrets and political infighting making the civil war tale that much more fantastically convoluted. I had an incredibly hard time putting this book down to work and sleep, because I was so caught up in the adventure and mystery. The romance is utterly sigh-worthy, with sparks flying between Mina and Leo from chapter one.
McMaster has called OF SILK AND STEAM the end of the first arc of London Steampunk, and I eagerly await what arc two will be- I merely know I will have to get my hands on it the minute it is released, as McMaster creates a world I don't want to leave.
SUMMARY
ENEMIES. ALLIES. LOVERS.
When her beloved father was assassinated, Lady Aramina swore revenge. The man responsible is well beyond her grasp, but his dangerously seductive heir, Leo Barrons, is fair game. When Mina obtains evidence proving that Leo is illegitimate, she has the means to destroy both the killer and his son, a man who troubles her heart and tempts her body.
A woman of mystery, Mina's long driven Leo crazy with glimpses of a fiery passion that lurks beneath her icy veneer. He knows she's hiding something, and he's determined to unravel her layer by silken layer. He just doesn't expect the beautiful liar to be the key to overthrowing the corrupt prince consort...or to saving his own carefully walled-off heart.
---
What do you think about this review?
Comments
No comments posted.

Registered users may leave comments.
Log in or register now!