"Hilarious Adventures and Heartbreak for a BREAKUP DOCTOR!"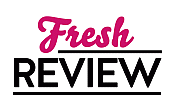 Reviewed by Susan Dyer
Posted February 12, 2015

Women's Fiction | Romance Chick-Lit
THE BREAKUP DOCTOR has it all, humor, romance, and wonderful break up advice! Here you will meet Brook Lyn; she is as licensed mental health counselor. Brook goes to work one day, and they are literally tearing down her practice because it has been condemned. Now what is she going to do? She calls her lifelong friend. Sasha who has always been there for Brook. As Brook has always been there for Sasha. Sasha has the worst luck with her relationships and Brook is always there to help Sasha over them.
Sasha tells Brook that she needs to start helping others with their break ups. Brook starts writing a column for the paper that Sasha works for and becomes The Breakup Doctor. She is very successful with her new columns. Her life is going well, that is until her boyfriend breaks up with her and she tries to handle the breakup like a professional. It's a shame she doesn't take her own advice! You will be laughing out loud at some of the things she does!
THE BREAKUP DOCTOR had me totally, emotionally invested from the first page. I could completely relate to Brook, and I believe that anyone who has every experienced a break up will relate to her story. I sure hope the author Phoebe Fox writes another book with the same characters. Maybe this will be a wonderful start to an awesome series? Maybe the next book could be more about Sasha? I love Brook and it was wonderful watching her character learn and grow. I was expecting a lighthearted chick-lit story, which it is, but it is also so much more. I felt a whole range of emotions while reading this laugh-out-loud hysterical experience of Brook's day to day life.
Phoebe Fox's debut THE BREAKUP DOCTOR is delightful. It was the perfect break for me after reading back-to-back Amish stories! (Which I totally love but variety is the spice of life right?)The story is sharp, snarky, funny, and fast-paced. Brook's narration is a great balance of wisdom and self-deprecation, with a healthy dose of snark to make the reader laugh out loud! I was pleasantly surprised by the depth of the story as well. It's solidly in the category of "chick lit," to be sure, but I thought the relationship advice given by Brook is actually very informative.
SUMMARY
A broken leg requires an orthopedist. A broken car requires a mechanic. And a broken heart requires a specialist too. The Breakup Doctor is now in.
Call Brook Ogden a matchmaker-in-reverse. Let others bring people together; Brook, licensed mental health counselor, picks up the pieces after things come apart. When her own therapy practice collapses, she maintains perfect control: landing on her feet with a weekly advice-to-the-lovelorn column and a successful consulting service as the Breakup Doctor: on call to help you shape up after you breakup.
But when her own relationship suddenly crumbles, Brook finds herself engaging in almost every bad-breakup behavior she preaches against. And worse, she starts a rebound relationship with the most inappropriate of men: a dangerously sexy bartender with anger-management issues—who also happens to be a former patient.
As her increasingly out-of-control behavior lands her at rock-bottom, Brook realizes you can't always handle a messy breakup neatly—and that sometimes you can't pull yourself together until you let yourself fall apart.
---
What do you think about this review?
Comments
No comments posted.

Registered users may leave comments.
Log in or register now!