"A Freak Accident Turns a Boy into a Chess Genius... and a Haunted Man"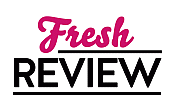 Reviewed by Clare O'Beara
Posted February 12, 2015

Fiction | Literature and Fiction
A freak explosion of road-blasting dynamite in Kennedy-era Vermont has tragic consequences. Among them, young Gavin Weaver receives a head injury. He was a sporty kid, popular with girls, but now his life will take a different path. PRODIGIOUS SAVANT looks at Gavin's life after he wakes from a coma, wanting to read, count obsessively, play chess and learn piano playing.
As if adapting to his new life isn't stressful enough, Gavin finds that his domineering, sports-loving father is furious because Gavin wants to play piano instead of basketball. The pretty girl Gavin liked is no longer interested in him. Smart Sharon takes over from her, bringing him chess books. Sharon is the only bright spot in Gavin's life after a neurosurgeon diagnoses Gavin with a temporal lobe cortex injury, resulting in savantism, or a gift of genius in fields like maths.
Gavin finds it harder to control his stress outbursts, and secretly takes out his inner rage on anything weak and as time goes on, Gavin becomes even more dissociated and his control shatters. To add considerable tension to the tale, someone is out to kill Gavin which adds considerable tension to the tale.
From early on we cheer for Gavin as he explores his new giftedness, but the darkness which overtakes Gavin's character is tragic and turns him into an antihero fast. The author JJ White has done a good job of making the characters come across as solid and real, like the wooded, mountainous location of Vermont. There are several well-described locations, including inside Khrushchev's Soviet Union during a chess tournament. I enjoyed the appearance of Bobby Fischer, the youthful chess Grand Master of the day.
JJ White, an engineer, has written many short stories and articles, including a Sherlock Holmes tale. We shouldn't be surprised that he uses all the tools at his disposal to create a powerful chiller set during the Cuban Missile Crisis. PRODIGIOUS SAVANT will keep you reading.
SUMMARY
According to Dr. Darold A. Treffert of the University of Wisconsin, there are fewer than one hundred reported cases of prodigious savants in the world. Those few who possess the savant syndrome all have an island of brilliance that allows them to excel in some remarkable talent. Unfortunately, they all share various developmental disabilities.
In Burlington, Vermont, 1962, seventeen-year-old Gavin Weaver survives a dreadful explosion, six hours of brain surgery, and thirty days in a coma, to awake possessing not just one savant talent, but several, including art, music, mathematics, and memory-and all without suffering any of the usual mental disabilities associated with head trauma.
The odds are slim that Gavin will survive both the internal and external conflicts, which keep him from the one thing he wants most, the girl he's loved since childhood.
---
What do you think about this review?
Comments
No comments posted.

Registered users may leave comments.
Log in or register now!