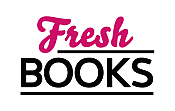 Summer Reads are HOT in July!
"Gritty, Raw, and Raunchy: Rock Star Romance at its Very Best"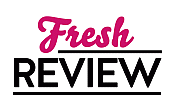 Reviewed by Monique Daoust
Posted January 29, 2015

Joel Gibbon, bassist for local band The Last One to Know, and Dee Dawson met through Dee's best friend, Rowan. Rowan is now the girlfriend of Adam Everest, the band's singer. While Dee and Adam's relationship is traditional, Dee and Joel's is more of the booty-call type: if she's available he goes home with her if not, there are always women willing to indulge him. Joel is living the rock star life, he's not interested in having a girlfriend, but Dee would like to be more than a glorified groupie. She has always had guys pursuing her, she's never had to work at attracting men, and she's not about to start where Joel is concerned. However, Joel is not chasing her, so Dee resorts to one-night-stands to ease her loneliness as well as making him jealous. But her tactic is not working, she feels empty; Joel does seem to want to change his ways, and Dee will have to re-evaluate her priorities.
RIOT is the second book in the Mayhem series, it's very different from the first instalment, and it constitutes an ideal follow-up, because Dee is quite the opposite of Rowan and the book reflects it. Dee's a wild child; she's gutsy, mischievous, and owns her sexuality. RIOT is much more in-your-face, raw, and raunchier than the first book. Mayhem hovered between Young Adult and New Adult, and it fit Rowan and Adam's romance. I find it remarkable that Ms. Shaw is so in sync with the characters' personalities that she was able to write RIOT in a tone that fits Dee and Joel, and yet the two books flow perfectly one into the other because the author understands her characters so well.
There is a lot of no-holds-barred sex in RIOT, and even bad sex, which is at the same time both hilarious and poignant. Dee and Joel have shouting matches; they push each other's buttons almost to breaking point. They are two very passionate, stubborn, and independent people; they are captivating characters; their story is exciting and rings true.
I had really loved the first book, but RIOT is much meatier and grittier because that's how Dee and Joel are; they are also more complex characters than Rowan and Adam. I was very much looking forward to Dee's book, and it greatly surpasses my expectations. I cannot wait for what Jamie Shaw has in store for us next; RIOT is a tremendously emotional read, and simply put: a great book!
Learn more about Riot
SUMMARY
When Dee Dawson meets sexy mohawked guitarist Joel Gibbon, she knows it won't be long before she has him wrapped around her finger. No guy has ever been able to resist her … but Dee's met her match in a player like Joel.
Dee's not the relationship type—not after seeing the pain "love" has caused her friends and family—yet she's desperate to make Joel want her more than anyone else. He quickly becomes an obsession, and when a reckless attempt to make him jealous ends in disaster, Dee turns into the damsel in distress she never wanted to be. With her carefree world crashing down around her, the last thing she needs is Joel's pity.
But Joel is suddenly determined to prove he cares, and no matter how hard Dee tries to push him away, he refuses to let her shut him out. Now the girl who swore she'd never say those three little words must choose between guarding her heart and losing Joel forever … or falling head over heels for the tattooed rock star of her dreams.
---
What do you think about this review?
Comments
No comments posted.

Registered users may leave comments.
Log in or register now!